It's that time of the year – camping season! Pack up your RV or four-door and get ready for a road trip to your favorite lakeside destination. Some of my favorite memories are of me and my family packing up the car (even though waking up early was no fun…) and setting off on the road again towards the coast. My cousins and I are cramped into the back of my grandparent's van while the adults chatted about seemingly important things like taxes, while us kids talked about what's even more important: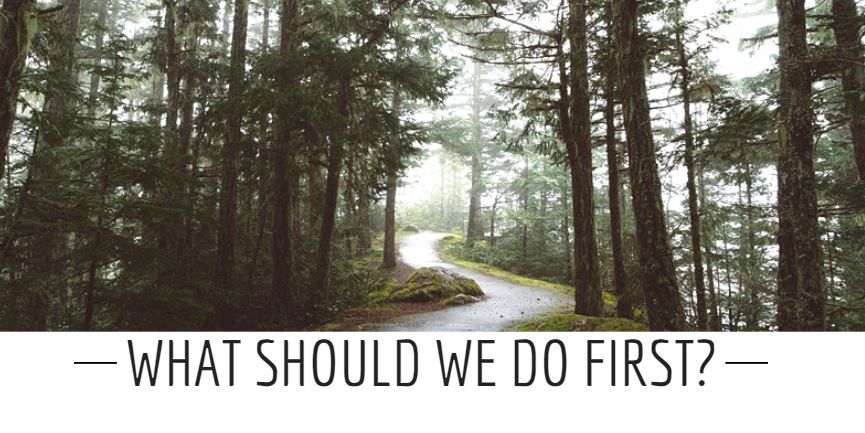 Truth be told, we wanted to hunt bigfoot.
Though the question still stands, after the tents are pitched or the RV stationed, what are some fun things to do while camping that everyone will enjoy? Get away from the hustle and bustle of the city with this exciting to-do guide that children and adults can enjoy together. Let's create memories!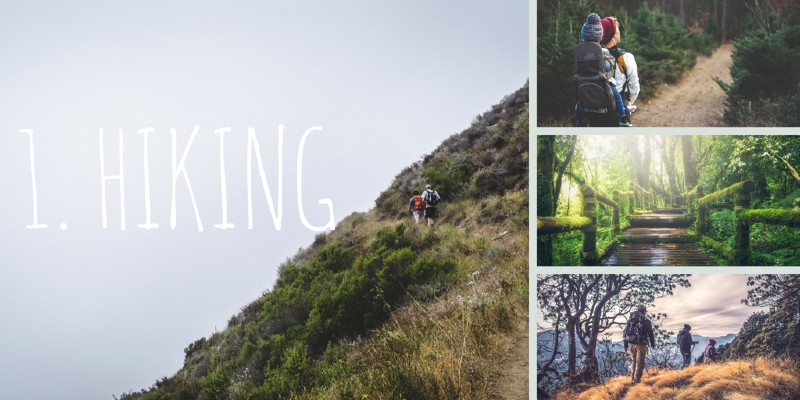 Hiking is a must! Not only does it improve physical health but there's nothing like trekking through the woods and listening to the sounds of nature around you. 
Campgrounds are notorious for trails of all distances and physical needs – each one leading to a spectacular view or a must-see natural occurrence. I recently went camping in the Hoh National Rainforest in Washington State and one of the most memorable hikes I trekked was called the Hall of Mosses Trail. The trees were enchanting. The moss completely covered these gargantuan trees and cascaded down from the branches in the sky all the way down to the ground at my feet. Not only was the scenery something to remember, but lasting memories with the people I was with made it even more special.

While adults take their time to leisurely stroll the path, children can enjoy collecting bugs, finding walking sticks, and even look for fresh bigfoot clues while sticking to the pre-made trails.   
Procure a map from the station (if there is one) or checkout the bulletin board for trails along your campsite and with a small posting at the beginning of the trail, is where the adventure begins.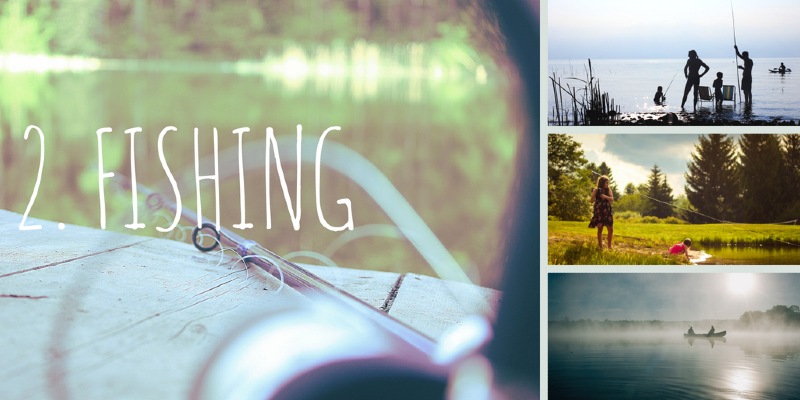 I've been fishing only a handful of times, but one of my most cherished memories is fishing with my grandpa. I learned how to line a spinning reel, attach bobbers & hooks, and found out how gross fishing bait and handling worms were.
I caught a lot of seaweed and trash, but no biters! I confess, I wasn't really good at it (even until this day) but spending time with grandpa while we wait for the fish is what made a lasting impression.
Whether renting a boat or bringing one yourself, it's a prime bonding moment with the family and new learning experience for the kids. As a bonus, you can eat what you catch!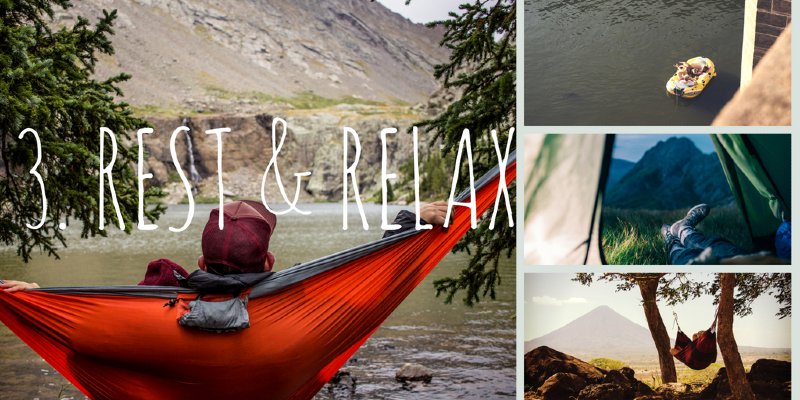 Why do we go camping? As stated previously, sometimes the city is too loud. Too over-stimulating. Most of us take the trip to get away from the stress and busyness of everyday life.
After a full morning and day of hiking, fishing, kayaking and other activities sometimes it's a great idea to wind down at camp. String up the hammock you've been waiting to setup and drift to sleep while a breeze rustles the trees. Have you been too busy to read that new thrilling page-turner? Now's the time to bring out that book. While you rest and if the kids aren't snoozing themselves, they can color, cloud watch or race to see who finds the most firewood. Now's the time to let their imaginations run free. But also keep in mind that it's perfectly okay to bring out the technology and watch movies!
*Depending on the location there may be burn bans placed so it's very important to check your state on its rules regarding campfires.
What's camp without the campfire? My all time favorite camp memories involve gathering around the campfire telling stories, singing along to someone playing guitar, watching the stars and of course: cooking!
After the firewood's collected and any extra material you'd like to use as kindling is ready to go, it's time to start the fire! Why does the taste of a hot dog or burger patty over a fire seem so much better than normal? But what everyone waits for as the sun sets is the s'mores! Even adults get a delight on a memorable camping snack they've also had as children, so sharing this timeless and gooey campfire snack creates memories that last for the little ones every time they make s'mores of their own.
In the mornings, coffee over a fire is a unique occurrence. Unzipping the tent and being welcome by morning dew and the earlier birds while shivering in your hoodie by a starter fire encompasses the adult camping experience. Cowboy coffee, as it's known, can be the best cup of coffee you've made yet or a "works for now" method while you get your caffeine fix while enjoying the great outdoors.
Learn how to make cowboy coffee here!
Before getting on the road, make sure you write a checklist to keep track of all that you need without the worry of over packing. Here are a few camping staples to get you started from us at ALEKO.