It is time of the year that weather is cooler and can be too cool if you want to say outside and enjoy fun time with friends or relatives.
One way to help warm you up when you are outside is to use fire pit to heat up. But hold on while you are exited about getting warm, you need to be cautious about fire safety.
There are a few ways you can burn fire, you can build a fireplace yourself or use a portable fire pit. We will talk about using a fire pit in this post.
Fire pit is very portable. You can move it around and put anywhere that is convenient for you as long as it's safe.
Below are some tips for using a fire pit.
Check the law: The laws are different depending on where you are. So make sure to check with before setting fire.
Put on a stable ground: It's very important to put the fire pit on a stable ground so it will not tip over as you are having fun or doing activities around it. A good ground would be concrete, stable gravel, flat and firm dirt.
Clear the surrounding: Put the fire pit in a clear surrounding away from dry leaves, tree branches, roof etc. Never leave the fire unattended. Watch out for kids, make sure they are not running around near the fire pit.
Prepare to put out flame: At all time, have a garden host or bucket of water near by in case you need to use them.
What to burn: Never burn anything that is not wood-related such as plastic or metal. Never use lighter fluid, gasoline or any flammable liquid to start the fire. They can cause unpredictable fire, and spread really quickly.
Extinguishing the fire properly: Start off by spreading the burning material with a poker; that makes the flame shrink naturally. Then add water little by little while continuing to spread out the ashes. Put ashes in a metal bucket designed for fire ash and put them outside overnight. In the morning douse more water on it before putting in trash can.
We are actually selling a few types of fire pits. They are listed below. Click on them to link to the website where you can see more detail information about them.
Hex Shaped Steel Fire Pit – Distressed Bronze – 24 Inches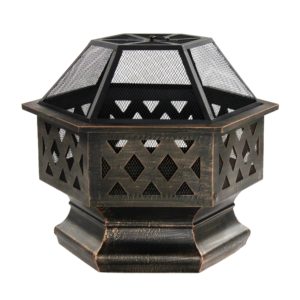 Steel Fire Pit with Log Grate and Poker – Black – 25 Inches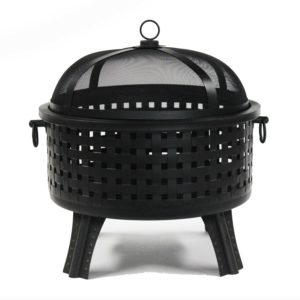 Steel Crossweave Fire Pit – Distressed Bronze – 36 Inches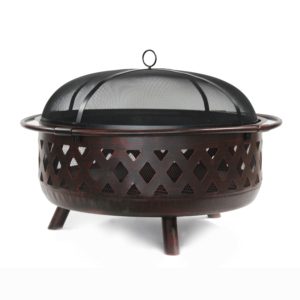 Steel Moon and Star Fire Pit with with Poker – Black – 30 Inches
Laser Cut Diamond Fire Pit with Poker – Distressed Bronze – 30 Inches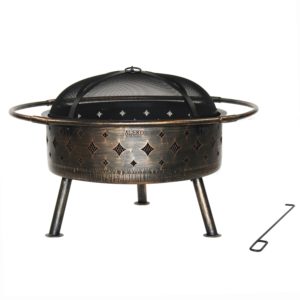 To protect the fire pits from weather damage, use a cover to store it when not in use. Find the perfect cover for your fire pit here.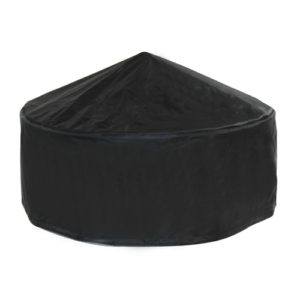 Learn more about the prices and features of our fire pits at: alekoproducts.com.