Awaiting the appointment you booked one week ago, you finally open the doors to your local spa.
Just imagine:
The lobby invites you in with soft light and warm colors. The receptionist greets you with a smile. A hint of vanilla-lavender wafts through the air –  already beginning to relax you as you check into your appointment, and sit in the waiting room. Pour yourself a refreshing glass of lemon water or tea as you wait.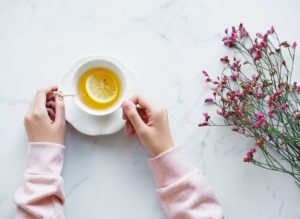 Perhaps you're an athlete in need of a healing deep tissue. The game ended and you lead the team to victory; now it's time to recover. Or maybe you've been stressed at work lately and want to unwind and relax with a soothing Swedish massage. One of my personal favorite reasons of visiting the spa? Self-care! Treating myself to a massage, just because, is a way for me to stay grounded and connected with myself. Also nothing makes me feel more rejuvenated than an hour (or two, who are we kidding) full body rub. 
We hold a lot of tension and stress in our bodies that can lead to muscle spasms, stress, high blood pressure, inflammation and more ailments. Therapeutic relief provides plenty of advantages for a healthy body and mind. Not just for relaxation, massage therapy utilizes tough in order to tap into the body's natural way of healing.
Types of Massage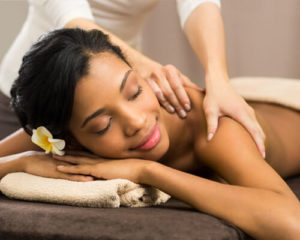 The most common type of massage is the tranquil Swedish massage. Using a gentle touch, hands move in circular movements, long strokes and softer kneading techniques along the skin in order to relieve cramped muscles, reduce stress and overall provide general relaxation.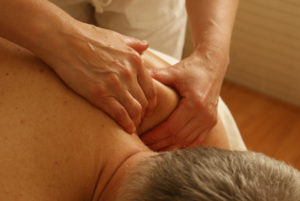 When you need to focus on specific problem areas of the body, the deep tissue massage is the way to go. Deep, heavier strokes break up scar tissue and irritated nerves that can cause inflammation, and is beneficial for chronic muscle pain, strains and recovery from injuries.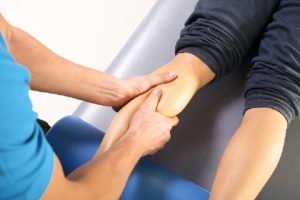 For athletes and the very physically active, the sports massage is becoming an important asset of a training regimen. It uses a combination of Swedish and deep tissue massage in order to enhance athletic performance, improve range of motion and treat injuries.
The Shiatsu technique (stemming from the Japanese word 'finger pressure') is an acupuncture-inspired form of massage that aids in the flow of energy along the pressure points of the body. It provides relief for menstrual cramps, arthritis, releases tension and is helps with depression and anxiety.
Benefits of Massage Therapy
Even though there are multiple types of massage techniques, each with their own benefits, massage therapy as a whole provides plenty of support to achieve and improve overall wellness. Massages are helpful for:
General relaxation
Muscle relaxation
Blood circulation
Boosting the immune system
Pain relief
Depression and anxiety
Stress and insomnia related to stress
Pain relief and recovery from injuries
Blood pressure
Cancer treatments
Sometimes, we just don't have time, nor energy, to drive out to a spa or massage parlor for an appointment. Nowadays, booking an in-home massage is quite popular! Massages all start with relaxation, and what's better than receiving a massage in the comforts of your own home?
If you are a massage therapist looking to take your practice on-the-go (or if you'd like one for yourself!) we're here to introduce our NEW cushioned 2-sectional and 3-sectional massage tables. Available in multiple colors, our massage tables double as their own carrying cases for easy transportation, and simply unfold and pop open when an appointment begins. They're height adjustable and provide spaces to rest your head, arms and legs.
Check out our high quality massage tables here! Get ready for the body and mind treatment you deserve.