Christmas is right around the corner, and we just made gift-giving a whole lot easier! Whether you're shopping for family, friends, coworkers, pets, or secret Santa gifts–ALEKO is your one stop shop this holiday season. From luxurious or practical to splurge or budget friendly, use our holiday gift guide to check everyone off your list.
Gifts for Her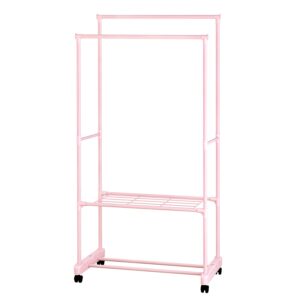 Price: $27.00
Presenting a gift every fashionista will love! She'll absolutely love planning out her weekly outfits and then putting them out on display for inspiration. Our racks are made to last and really easy to assemble (no tools necessary). No stylish woman will ever be upset receiving a wardrobe.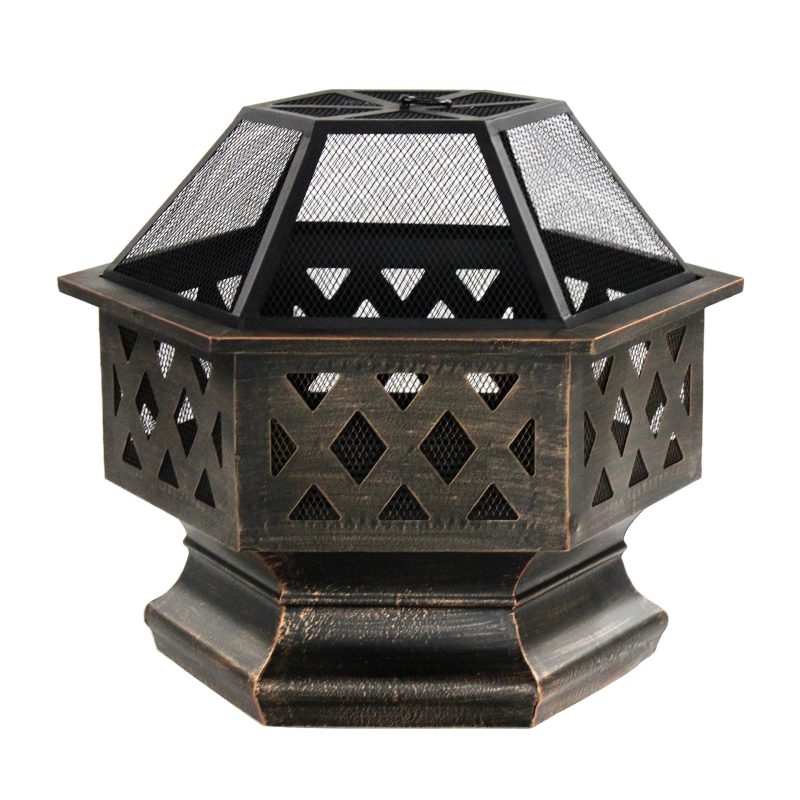 Price: $79.00
ALEKO's Hex Shaped Distressed Bronze Steel Fire Pit is the perfect outdoor companion for warming up, roasting marshmallows, and making s'mores. She'll love curling up by the fire and reading a book or spending quality time with loved ones making memories. Sometimes it's the little things that make the best gifts.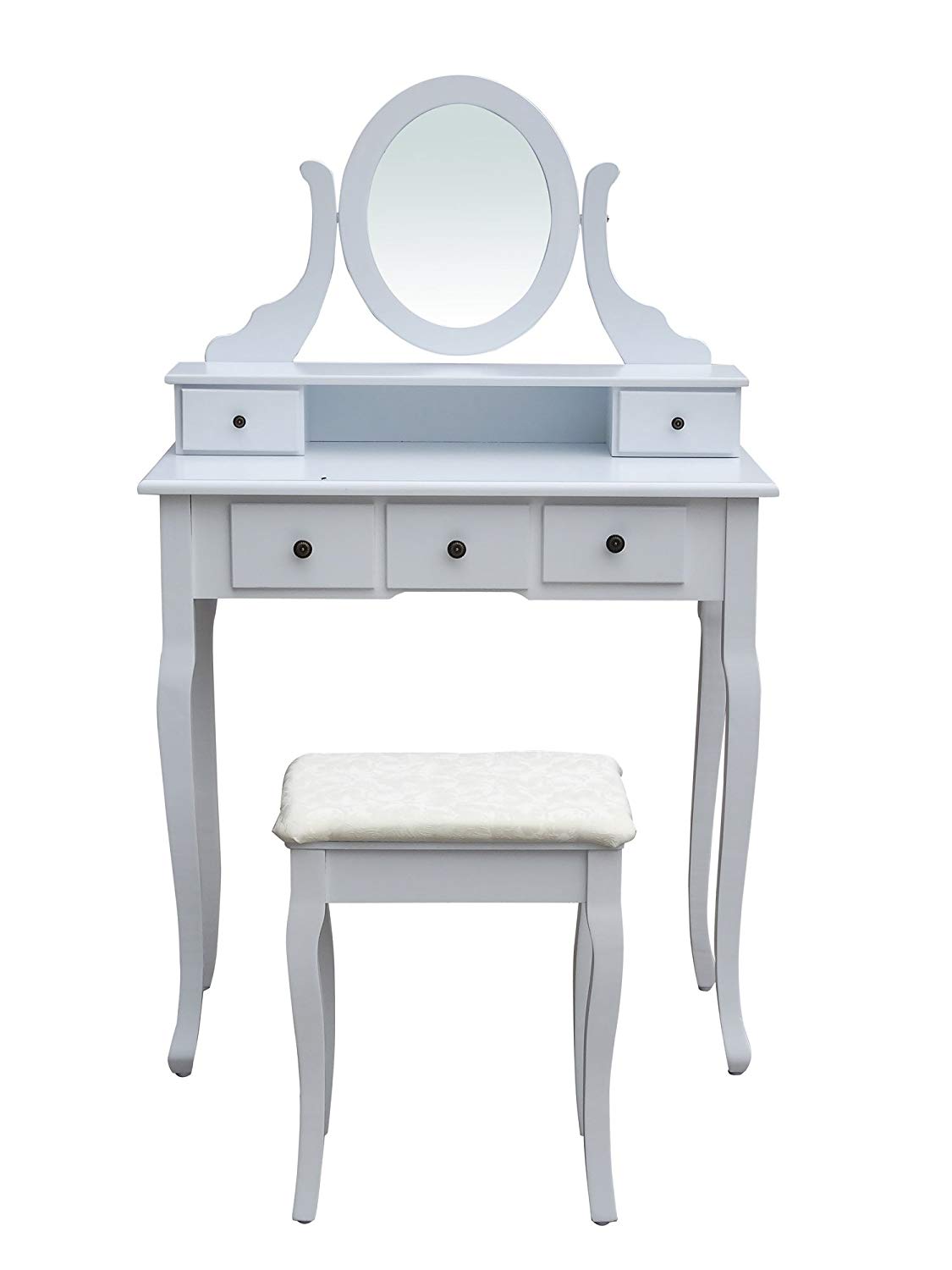 Price: $135.00
This Vanity Dressing Table Set is perfect for the girl in your life that loves makeup and skincare. The set includes a dressing table, stool, mirror, and 5 drawers for extra necessities and keepsakes. She'll love having ample space for her cosmetics, jewelry, and fragrances. This one is elegant, chic, practical and perfect!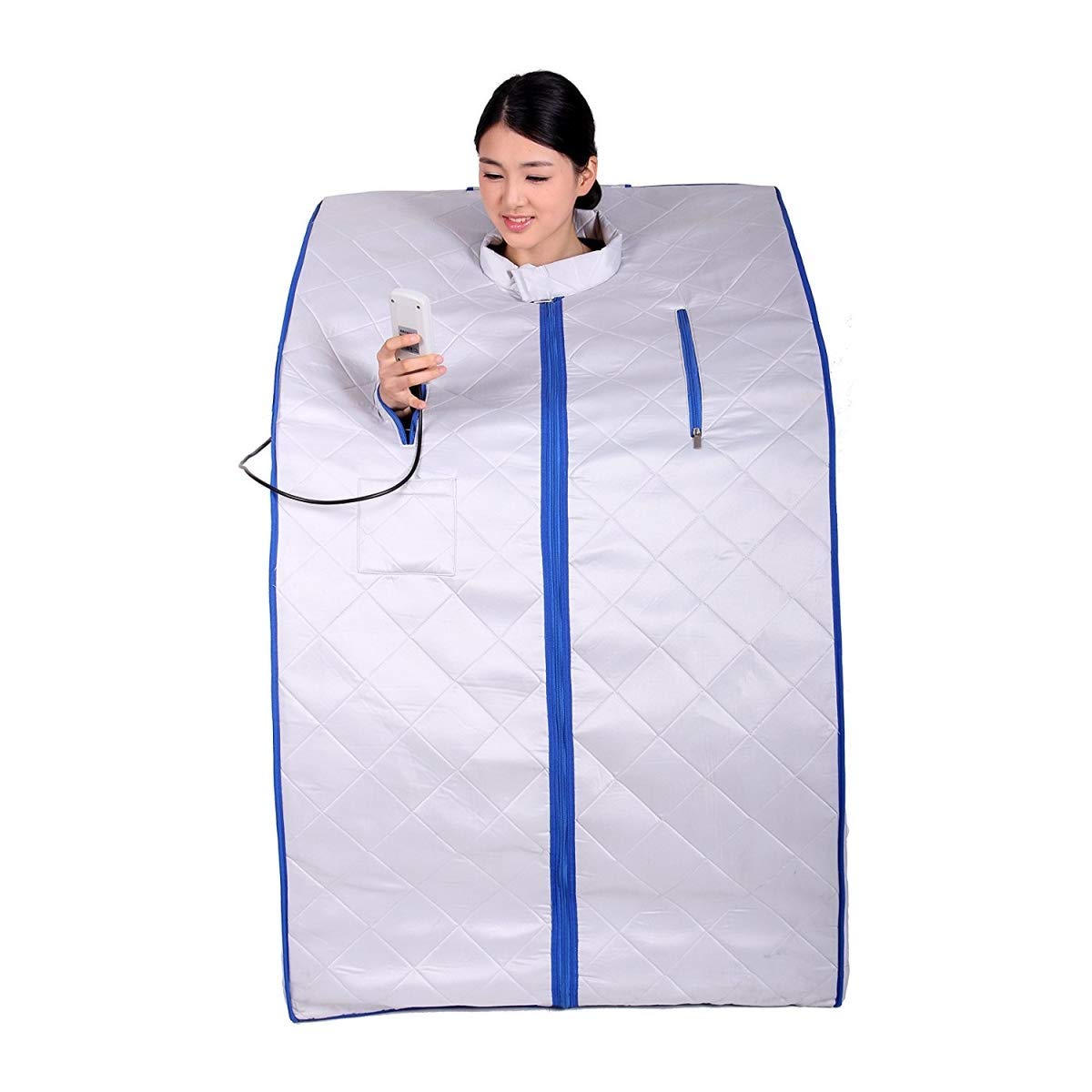 Price: 149.00
Bring the spa everywhere you go? Yes, please! This portable sauna can fit almost anywhere you want it installed. Heat penetrates deep underneath the skin to deliver complete benefits. Benefits of using include: weight loss, improved skin tone, joint pain relief, increased blood circulation, enhanced immune system, reduced stress and fatigue, and increased overall energy levels. Give the gift of wellness and relaxation this Christmas.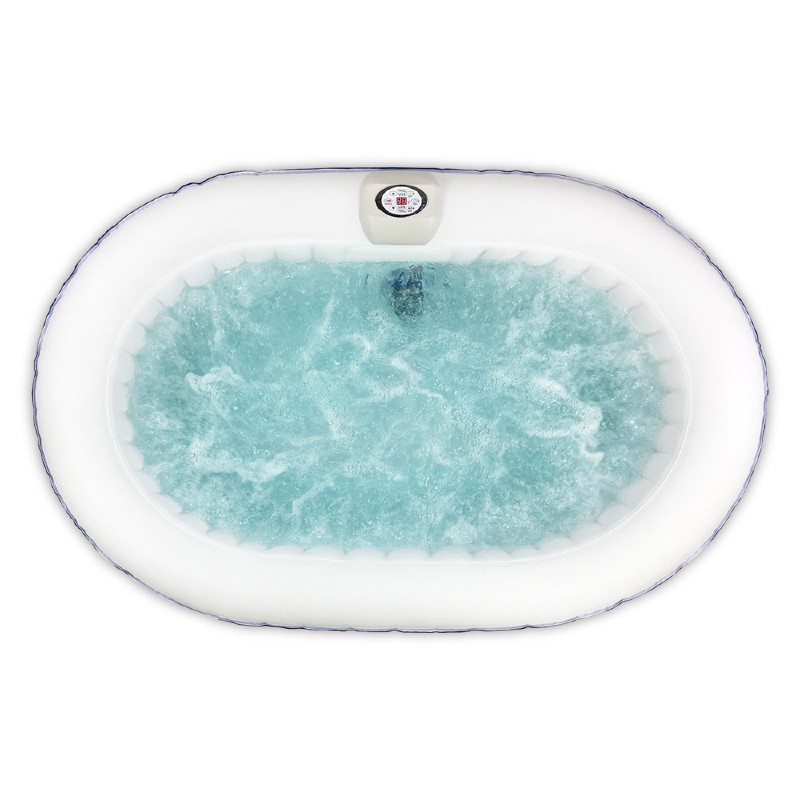 Price: $445.00-$999.00
Splurge on her with the luxury of an inflatable hot tub. This 6-person spa provides all of the mental and physical health benefits of a traditional hot tub with a more convenient installation process (inflates in minutes and deflates easily for convenient storage). Ideal for joint/muscular pain, improved sleep, stress and anxiety relief, relaxation, and parties. This hot tub makes for a  wonderful self-care item that can be enjoyed at any time from the comfort of home.
Gifts for Him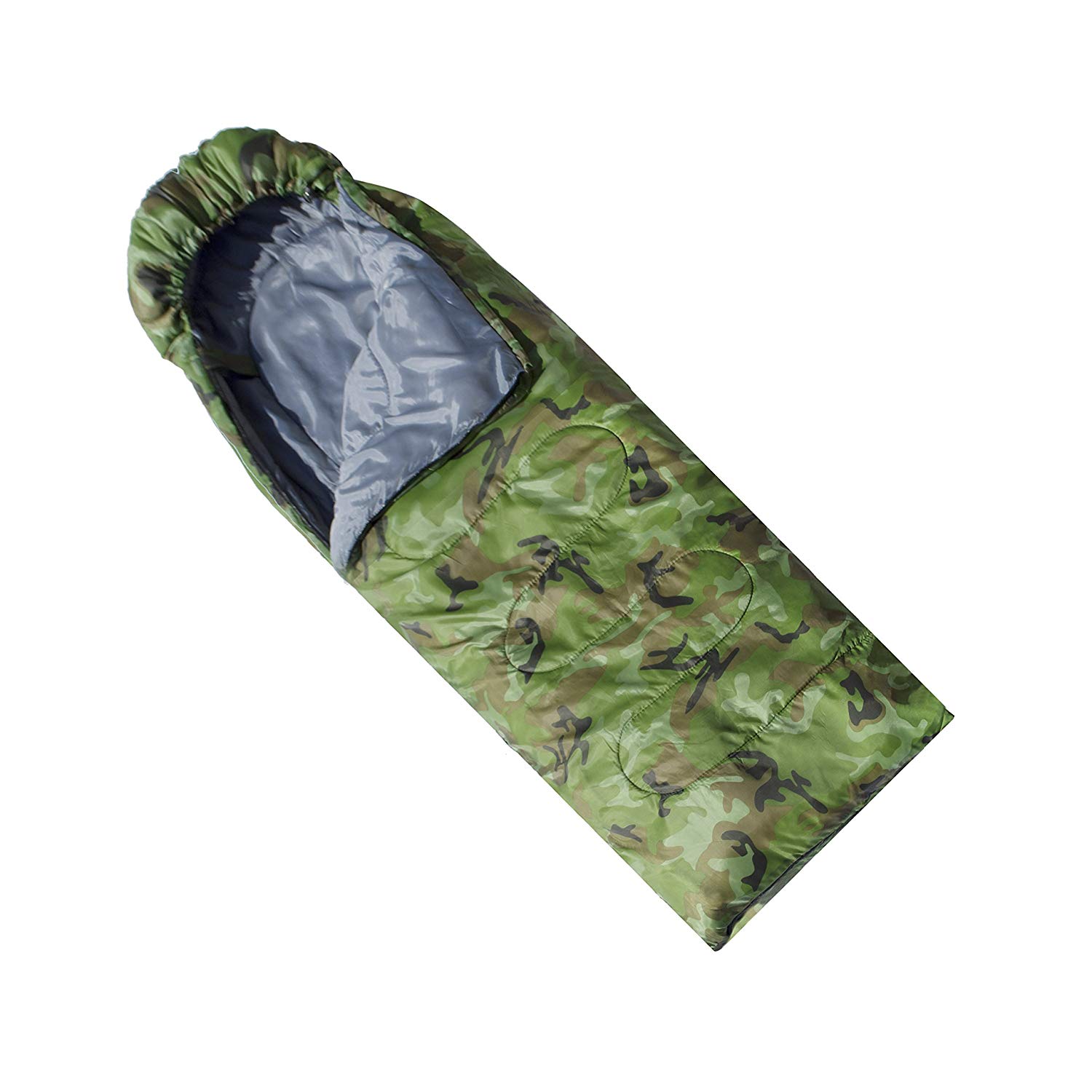 Price: $16.00
The ALEKO Sleeping Bag is an excellent item to gift the adventurous souls in your life. It insulates the body perfectly, giving warmth when you need it, and radiating the right amount of heat from your body. It'll be much appreciated when hiking, camping, and/or travelling because it is immensely comfortable and can easily be compressed for storage. Comfort, practicality, and warmth all wrapped into this one sleeping bag!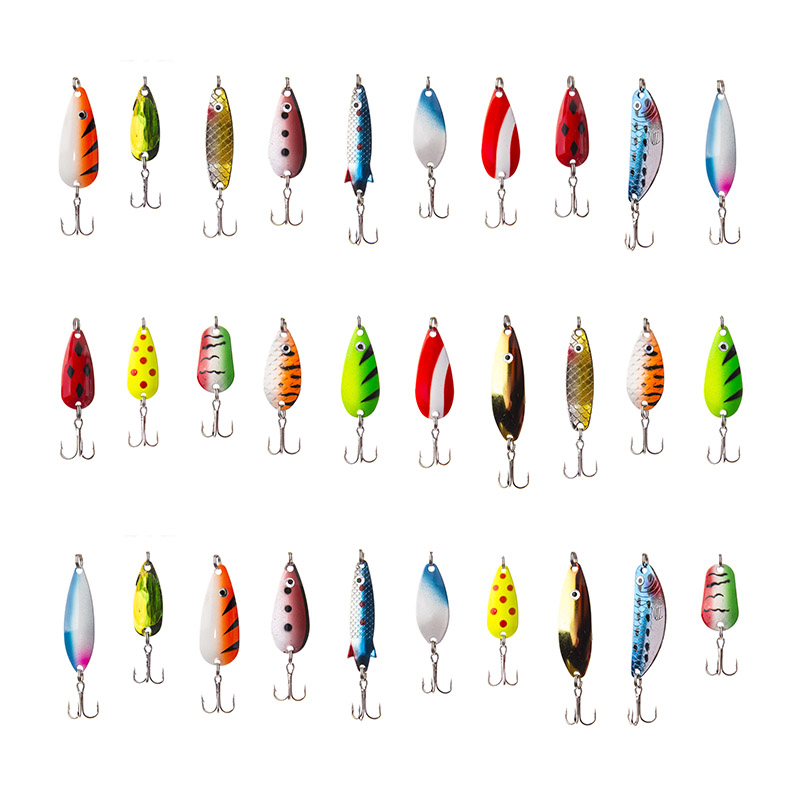 Price: $18.00
This Holiday season give the gift every fishing lover would appreciate. This set includes 30 bright colored lure pieces. Each lure sends out sonic vibrations that are irresistible to fish. It's hard to go wrong with this set as it is suitable for various types of fish.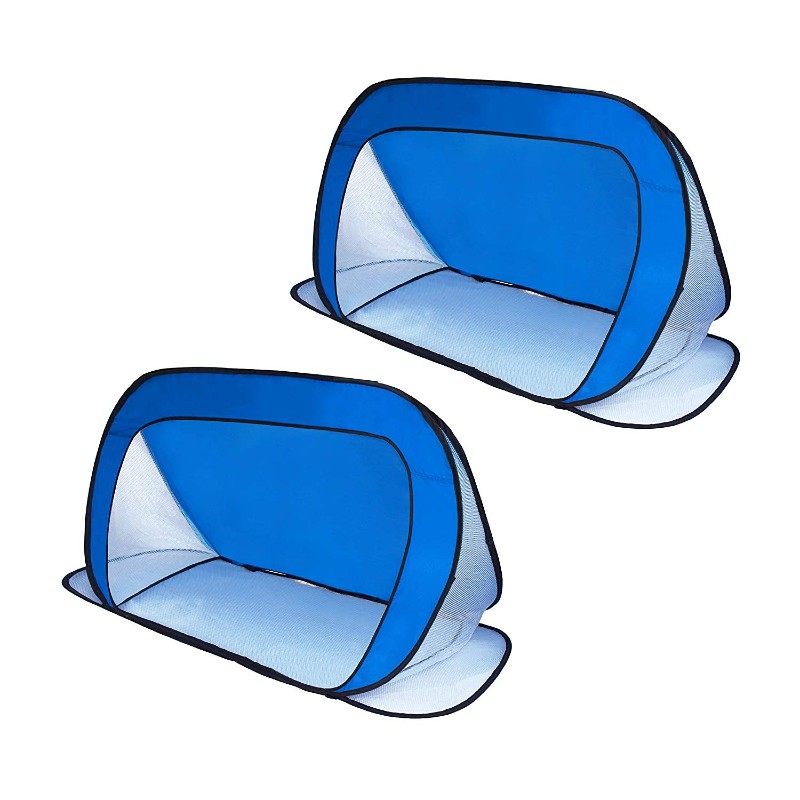 Price: $33.00
Give the gift of fun, competition, and thrill this holiday season. With this gift set, he can play the game of soccer anywhere and anytime. Easy to use and store, it is sure to paint a smile on the face of any man who takes pleasure in the little things in life. Pure entertainment bundled into this one!
Price: $99.00
To those lucky few that managed to keep off the naughty list, this lightweight charcoal grill will make an extraordinary present. A quality charcoal grill provides superior taste with that unbeatable classic smoke. They say the way to a man's heart is through his stomach. Here, at ALEKO, we dare you to test that theory.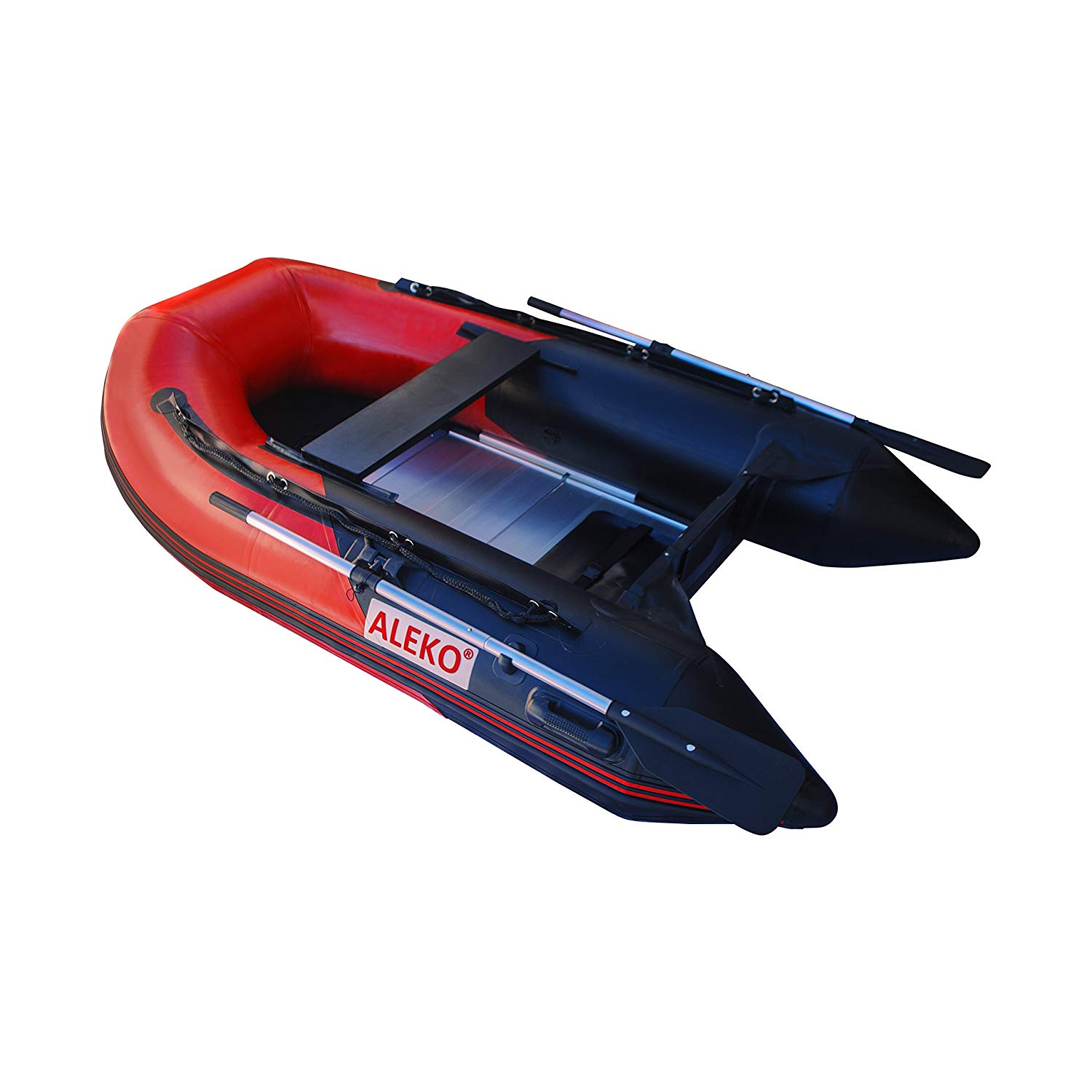 Price: $679.00
Splurge on him with an inflatable boat! This boat is perfect for sports, fishing, diving trips, river rafting, and family adventure vacations. It has even been used by coast guards. It is a gift that is made to last and make a big statement. Gather up your crew because this gift is a guaranteed winner.  
Gifts for Children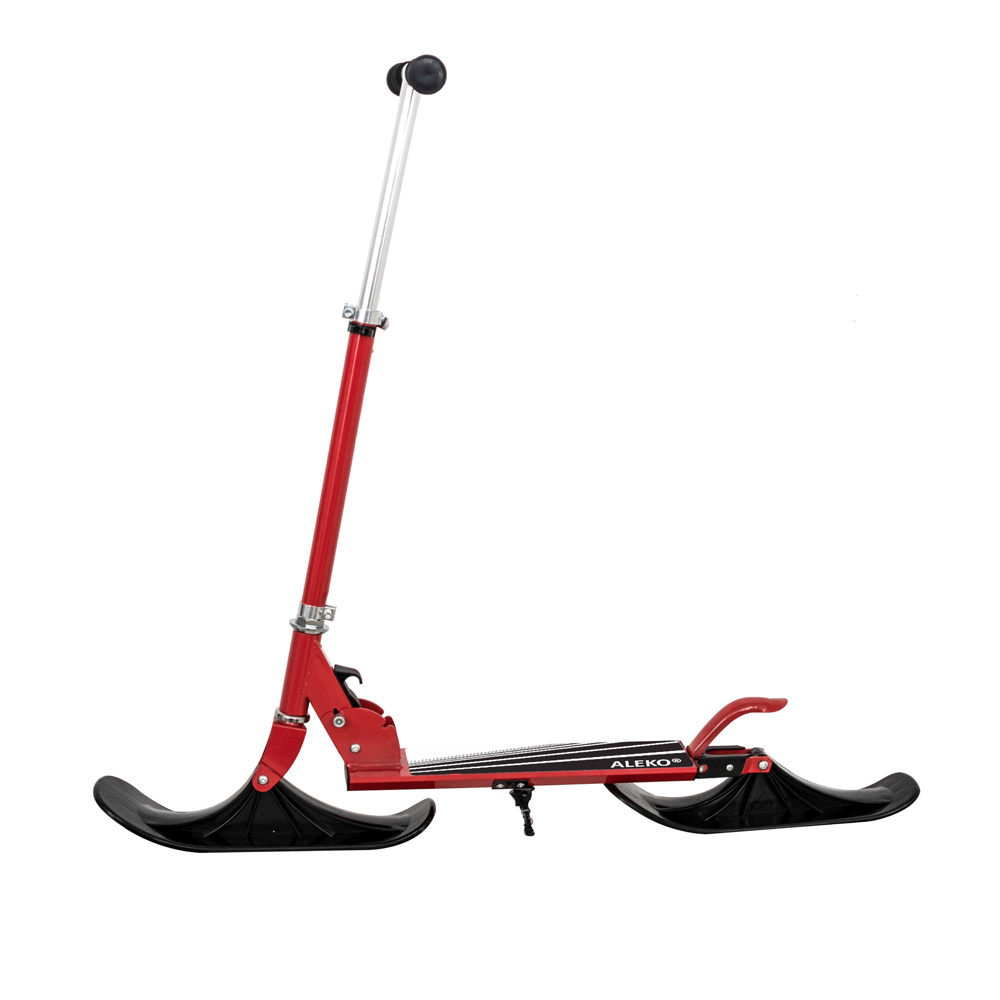 Price: $49.00
The fun never has to end with the ALEKO 2-in-1 Street Ski! A kick scooter with an interchangeable ski attachment, this makes a great gift for children 5+. Ride it under the sun or glide it over snow, the Street Ski switches from wheeled to ski mode in just moments with the included tool. Give your child 2 gifts in 1 this holiday season.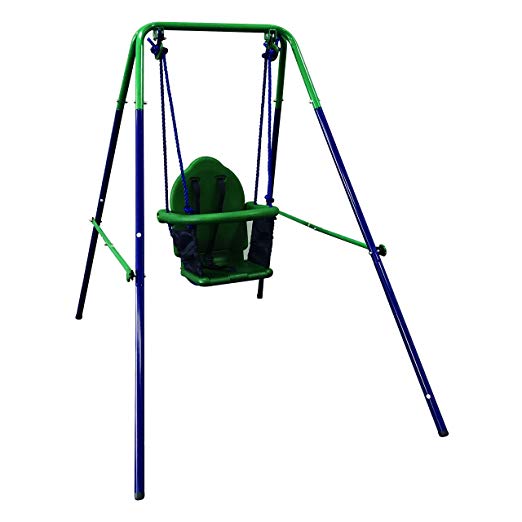 Price: $59.00
This swing is designed for children between 9-36 months. It combines safety, style, comfort, and fun. The best part? It can be enjoyed all-year-round! It is quick and easy to assemble, can be used both indoors and out, and is fully fold-able for travel and convenient storage. This swing's durable, safe, and comfortable design is guaranteed to bring a smile to your child's face.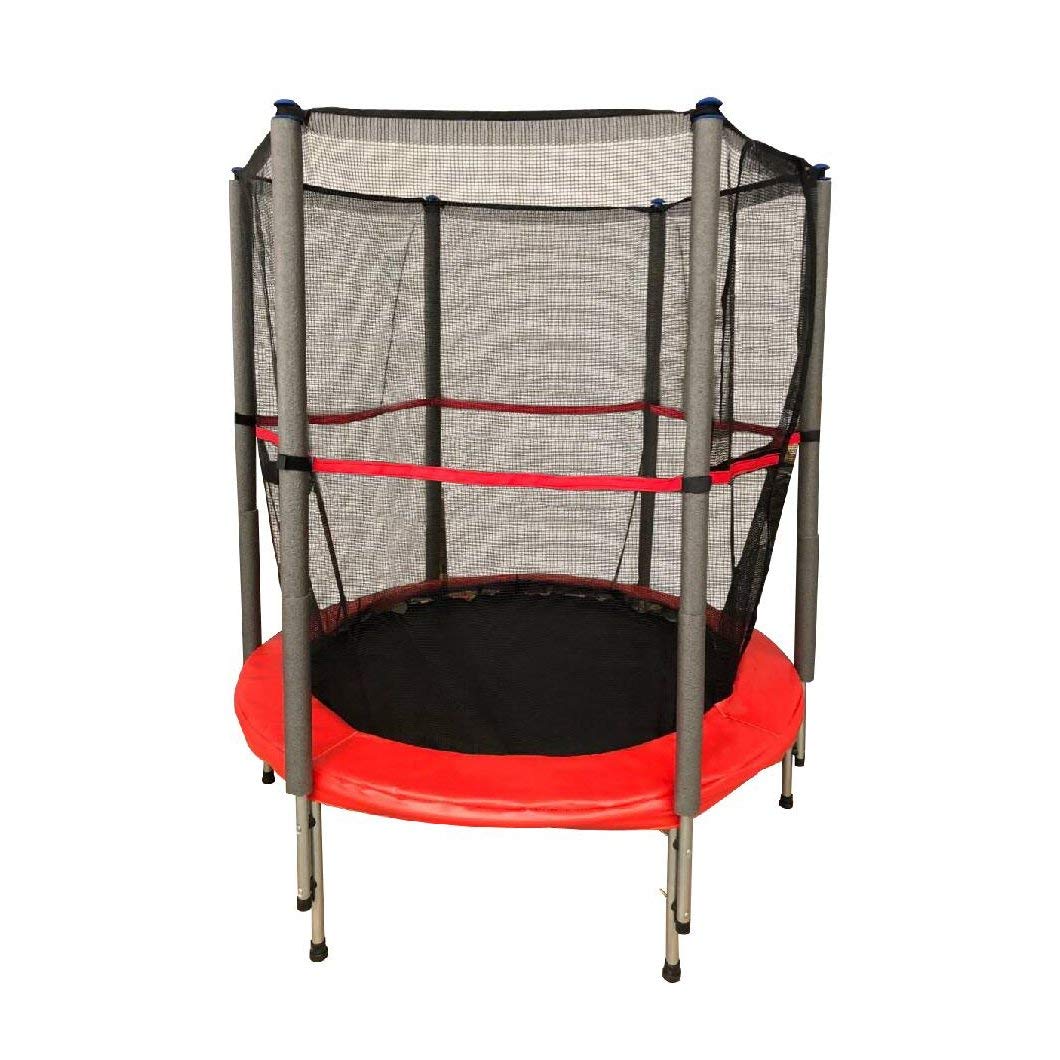 Price: $74.00
If you are concerned with excessive screen time, this gift will ease your worry while delighting your child. Bouncing around is not only fun, but a great way to get your child up and moving more often. The best part: this trampoline features a spring-less bounce which makes it drastically safer than traditional metal springs. In fact, the spring-free concept was created by a father who loved the exercise and fun his kids were having on the trampoline, but was frustrated with the risk it involved. Recommended for children ages 3+ with adult supervision, this gift is sure to bring joy to both you and your child.
Price: $150.00
Got an arcade lover at home? Constantly trying to entertain your child and their friends? Want to elevate your hosting game? If you answered yes to any of those questions, we have the perfect gift for you. Our Electronic Arcade System Double Shot Basketball game will keep your little ones entertained for hours. They will enjoy playing various games such as two point challenge, three point challenge, tug of war, horse, checkpoint, fade away, side to side, and tie breaker. Rest assured, you'll want to join the fun too! This one is a guaranteed crowd pleaser.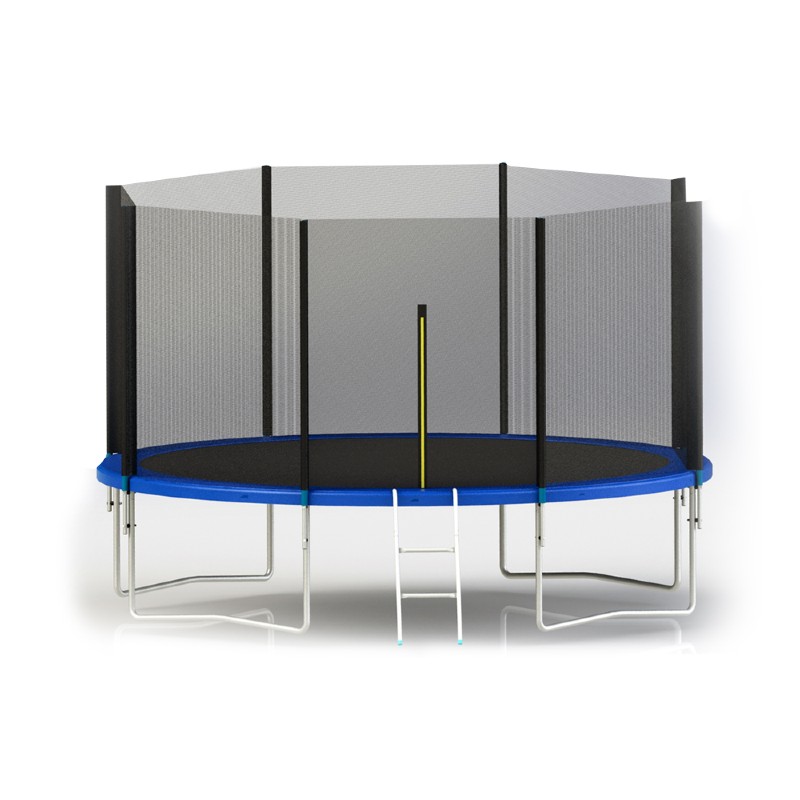 Price: $169.00-$389.00
You didn't think we would forget about the older kids did you? Trampolines make a great present because they are entirely appropriate to gift to more than one child. While it may cost more upfront, the durability of a trampoline and the fact that multiple kids can use it, might end up making it more cost effective in the long run. Perfectly suitable for adults as well! You, and your family, will take immense pleasure in bouncing around and competing against one another for the highest jumps.
Gifts for Pets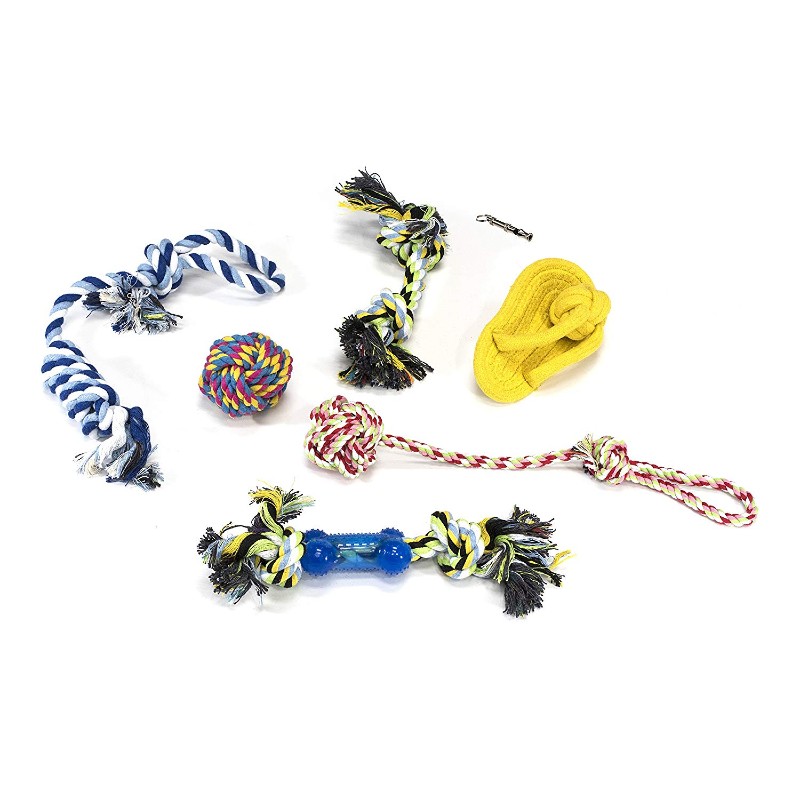 Price: $16.00
For your furry little family member, we have a set that is sure to keep them active and entertained. This set includes (1) rope ball, (1) tug of war pull, (1) chew rope with a dental bone, (1) plain chew rope, (1) fetch ball with launch rope, (1) sandal-shaped rope chew, and (1) training whistle. Made to withstand vigorous play, your dog will highly appreciate this play pack.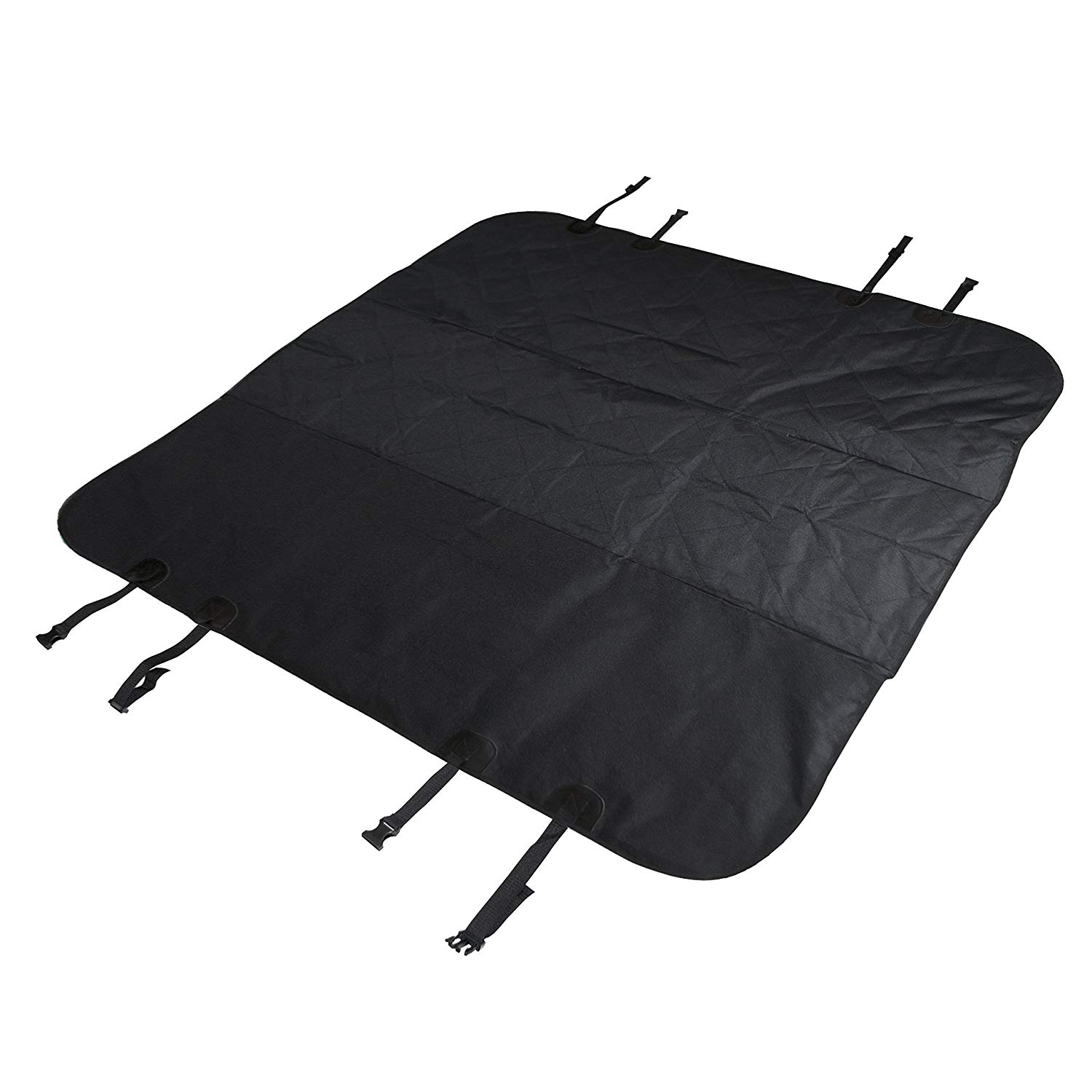 Price: $16.00-$20.00
Give your pet the gift of spending more quality time with you. Made with the the most quality material, this pet seat cover keeps your pet safe and car clean. Now your buddy can go with you on your next road trip or trip to the pet store.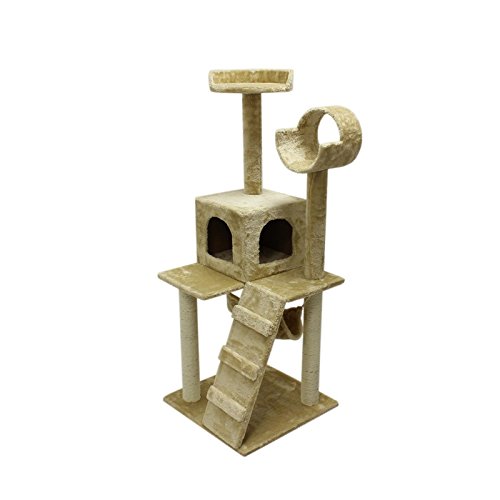 Price: $64.99
ALEKO pet products presents to you a new cat tree. Suitable for multiple cats, will provide your cat(s) with a place to have fun, exercise, explore, scratch and relax. Ready for a perk? This gift will keep your cat's claws contained so you won't have to file them as frequently. Score!
Time to get shopping…
ALEKO offers free shipping on all these products + more! Be sure to check out more gift ideas on our Holiday Shop, now open, at www.aleko.com.