With spring on its way, there's nothing more enticing than getting back outside! While staying inside is restorative during the winter months, the act of getting fresh air literally improves the brain's ability function.
At ALEKO, we're gearing up for spring with a range of fun and useful outdoor items to get you outside, including inflatable hot tubs, patio furniture, camping gear, fishing equipment, and so much more.
A Few Benefits of Going Outside:
–Higher levels of oxygen in the brain. We've all heard that getting fresh air makes people feel better, but did you know that it has a physiological impact on our brains? The brain is hyper-sensitive to changes in oxygen levels, so the mere act of stepping outside and taking a lungful of air spikes oxygen levels in the brain, which improves the brain's ability to function and process information.
–Improved concentration. With an increase in oxygen levels from just being outside, the brain operates much better. The result? Concentration becomes easier, your mind becomes calmer, and your energy increases. Many people also report that spending time outside reduces stressful thoughts and feelings, which certainly has a positive impact on our happiness and productivity.
–Increased levels of vitamin D. In the winter when the sun comes out in such a limited capacity, we are exposed to significantly less vitamin D. Our bodies definitely need vitamin D to function—it helps our body absorb calcium, which promotes bone growth. It is also vital for increased energy, healthy brain function, and the prevention of chronic diseases. When exposed to sunlight, our skin synthesizes vitamin D; getting outside, even for ten minutes, is one of the best things we can do for our mental and physical health!
–Stress reduction. The mere act of outside lowering blood pressure and reduces certain stress hormones. Humans aren't mean to be inside all day, and our bodies respond accordingly. Even sitting on your patio can improve happiness and sharpen mental functions.
Our Favorite Outdoor Gear This Spring:
Inflatable Hot Tubs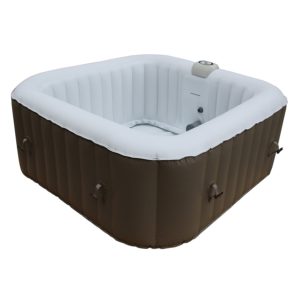 ALEKO Hot Tubs
Hot tubs are wonderful for all kinds of people, but especially for those who live with chronic pain, athletes, and people who suffer from insomnia. They're also a fun activity for families! ALEKO inflatable hot tubs are an ideal backyard item due to their durability, small (but not too small) size, and their ability to be moved or deflated if needed.
Regular hot tub use provides countless health benefits, including:
-reduced stress and anxiety
-better sleep
-reduced muscular and joint pain
-improved blood circulation
-improved joint flexibility
-decreased inflammation
Patio Furniture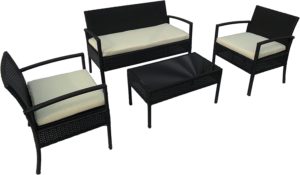 Having a comfortable and aesthetically pleasing place to hang out with friends and family can be a game changer in the way you experience your outdoor living space. Enjoy hours of open air conversation from the comfort of a plush lounge chair, or spend your morning sitting quietly with a cup of coffee as the sun rises. Setting up an outdoor living space that you love can lead to spending more time outside, and by extension, all the benefits that fresh air brings.
Camping & Fishing Gear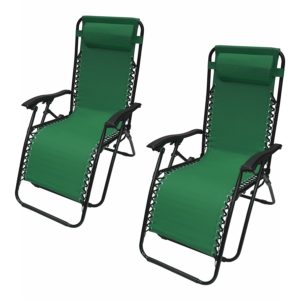 ALEKO Camping & Fishing Outdoor Gear
Camp chairs, fishing tackle, pop up tents, and reels—we're so excited to use these items now that spring is upon us! Camping and fishing are time-honored traditions and for good reason. Ideal for families, catching up with friends, or appreciating solitude, going camping and fishing gives all the benefits of being outside with the added fun of an activity (and cool gear!). If you love the thrill of sleeping under the stars or spending an afternoon fishing on the river bank, our camping and fishing section is for you.
Inflatable Boats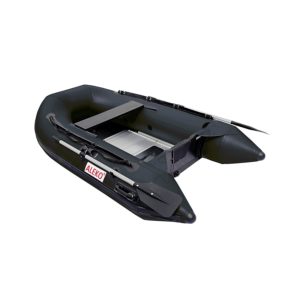 Don't let the term "inflatable" fool you—these heavy-duty boats are large enough to fit you and a friend and built tough enough to withstand years of fishing excursions and countless afternoons of bobbing around the lake. Available with either wood or aluminum floors and with an expansive amount of accessories and add-ons, this boat can be set up to suit your every need.
Fire Pits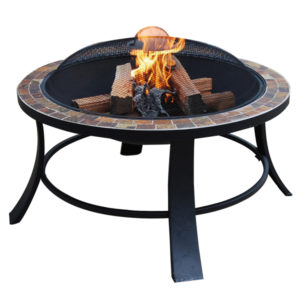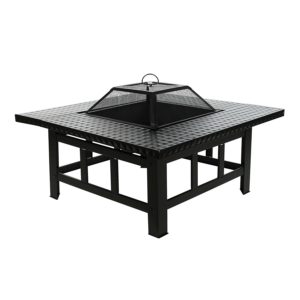 Who doesn't love a backyard fire? Gather with friends and family to roast marshmallows, sausages, corn, and other goodies. ALEKO's various fire pit styles can accommodate any space.
Fire tables are a wonderful addition to any patio—gather around with comfy chairs to enjoy a contained fire.
Or, if you prefer to go further into your backyard, a standalone fire pit is ideal for getting out the camp chairs and building a roaring fire! Some of our fire pits are even portable and can be moved to different locations for hours of warmth and conversation wherever you want.