Whether your slice of the outdoors is a small humble patio or a large manicured garden, you can create a posh space that looks and feels luxurious with just a few affordable additions.
To begin, select a couple feature items to build your design around—patio furniture, sun shades, and other large pieces are a great place to start. Once you've chosen your favorite centerpiece items, integrate your personal style by embellishing with patterns, pillows, plants, art, chachkies and anything else that elevates your experience.
Go ahead and live it up (you deserve it!) and enjoy the following design ideas to help you create a lavish (and affordable) patio space.
Bohemian Fantasy for Under $300
Bohemian style integrates intriguing and organic lines with fun and quirky décor. The best part about this eclectic style is that you can integrate accessories that you already have once you settle on your feature furniture pieces. Did you buy a huge lantern at a thrift store years ago that you've never hung up? Did you inherit your grandmother's favorite ceramic cat? Items like these are not only fun, but give your space a unique personality. The idea is not to cram random items in your space, but to choose a few interesting pieces that bring you joy.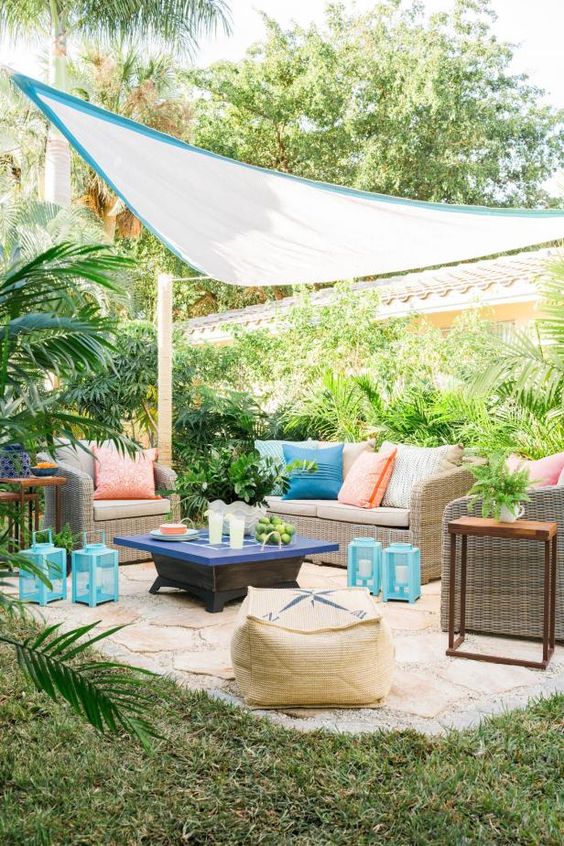 Achieve This Look
Rattan furniture is an excellent choice for bohemian style for its visually interesting texture, natural color options, comfortable cushions and weatherproof material.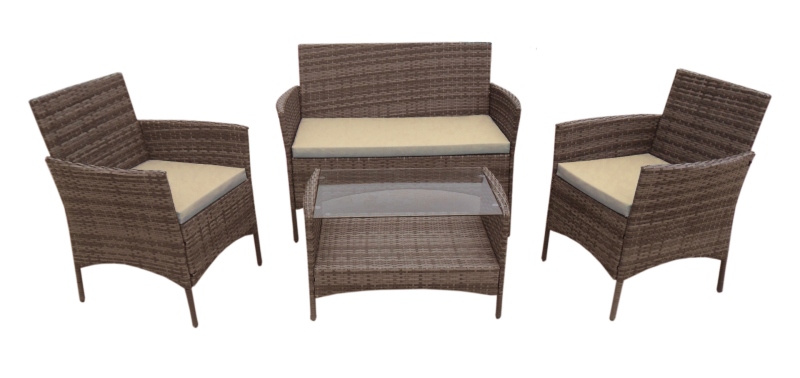 Lanterns are always a great choice for accessorizing! They instantly add color, shape, and lighting to any space, plus they can be placed on a table or hung in the air.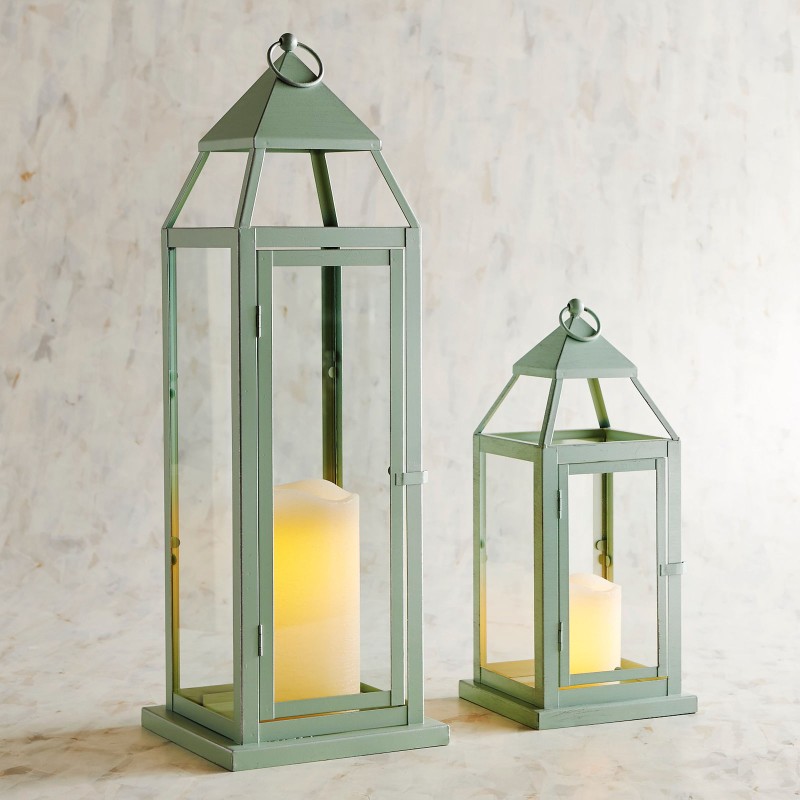 A sunshade sail is another great addition for its fun, unusual lines and versatile installation. Sunshade sails depart from conventional sun shade solutions like awnings in that they are both unusual and extremely cost effective. As a bonus, sunshade sails can be anchored to anything sturdy and require a minimal installation process.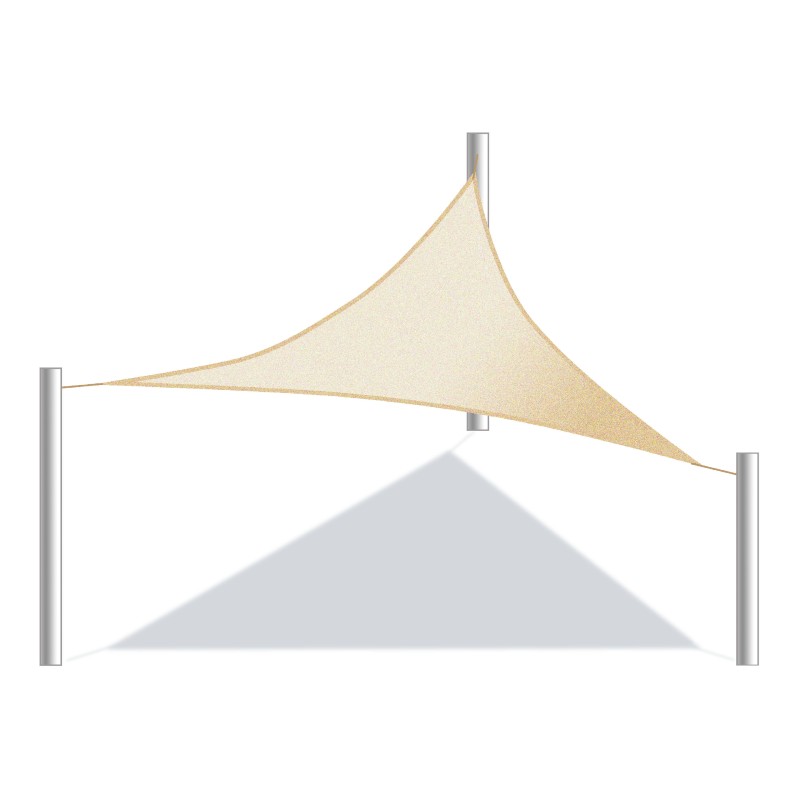 Bohemian Features
Organic, curved lines
Fun yet natural textures, colors and patterns
Lighting for ambiance, such as lanterns, candles and LED lights
Extra comfortable seating and accessories such as soft pillows and blankets
Plants to add life and color
Shade structure for comfort and interesting lines
Poolside Vibe for Under $650
Does a tropical poolside vibe make you happy? If it does, it's likely because it reminds you of vacation. Even if you don't have a pool of your own, there's no reason your patio area can't look and feel like your own version of paradise. This style integrates tropical plant patterns, natural but upscale materials and comfortable furniture that allows for socialization as well as naps in the sun. This style integrates a blend of modern style with organic lines for a happy balance between upscale and natural aesthetics.
A great way to embellish this style is to integrate souvenirs and other items that you've picked up while on vacation–these small details will remind you of good times in addition to making your space visually vibrant. Set up a small bar to serve fresh juice and snacks, add lounge chairs to kick back and watch the clouds, and include an umbrella to add color and make your time outside extra pleasant. Beyond these basic feature pieces, a quick way to achieve the poolside vibe is to integrate large and lively plants, bright colors, and natural clean lines that give a classy, yet natural feeling.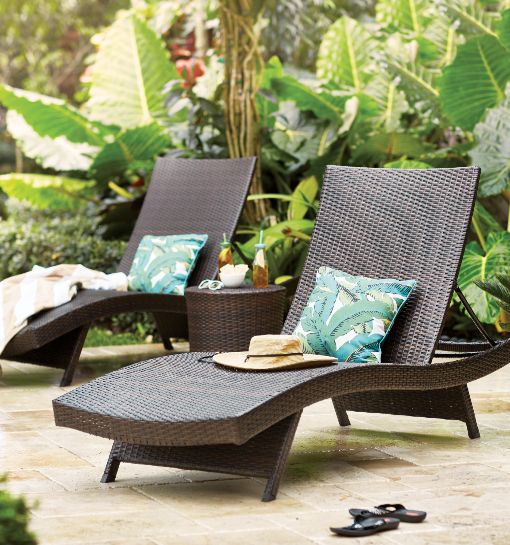 Achieve This Look
These rattan loungers are classy, comfortable and adjustable, making them a fabulous addition to any patio. These loungers in particular evoke the island resort vibe with the rattan material and extra plush design (never suffer the discomfort of a cheap plastic lounger again!). These are great for laying in the sun and napping while alone, or if you want to get social, simply elevate the back rest. After all, being bougie is all about comfort, right?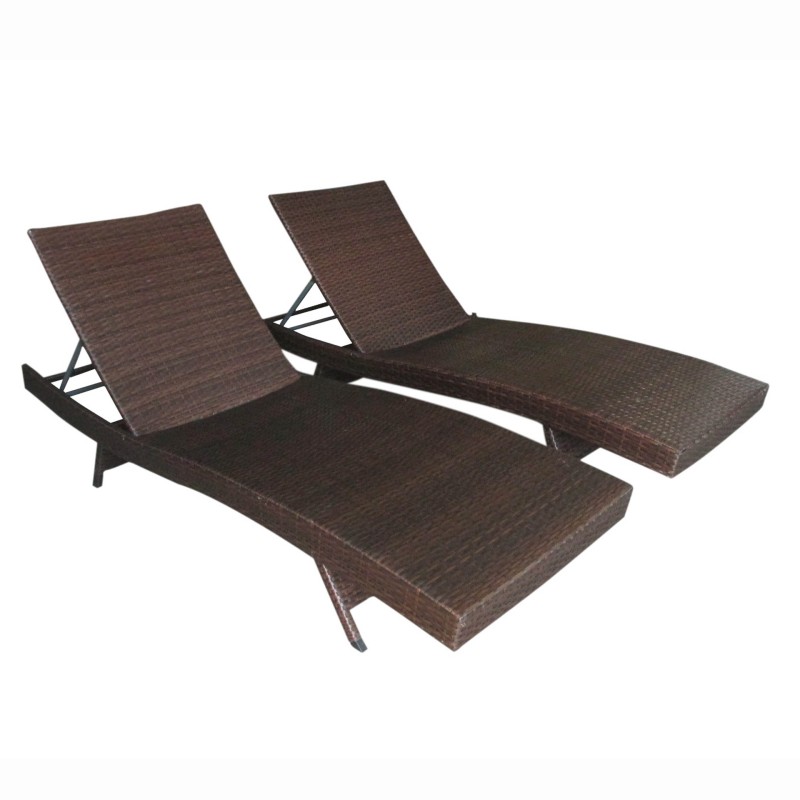 Tropical prints are gaining popularity for their bright colors and fun, large floral patterns. The best thing about this pillow cover is that you can put it over a pillow that you already have to save money!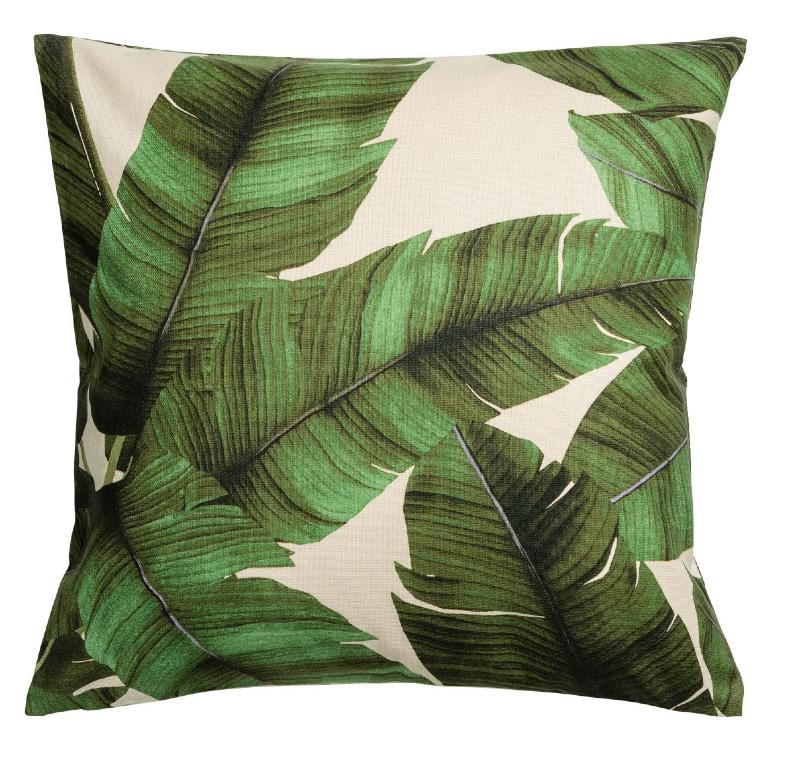 Who doesn't love a poolside bar? This rattan bar with matching stools is a fun place to serve fresh juice, cocktails, fruit and other treats. The stools offer a nice alternative to lounge chairs and provide an additional area for people to gather and hang out.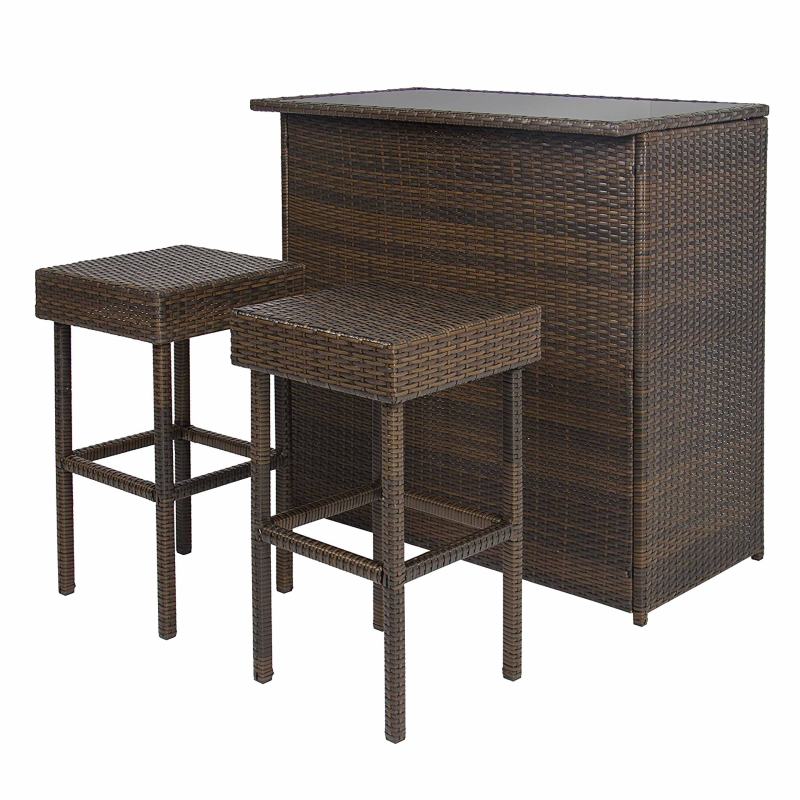 It wouldn't be a true poolside vibe without a big umbrella! We often see these at beaches and resorts, however they're easy to incorporate into any patio space. Umbrellas add a pop of color, create shade wherever you need it, are easy to install and store away better than other sun shade options, making this one of the best low-cost options available.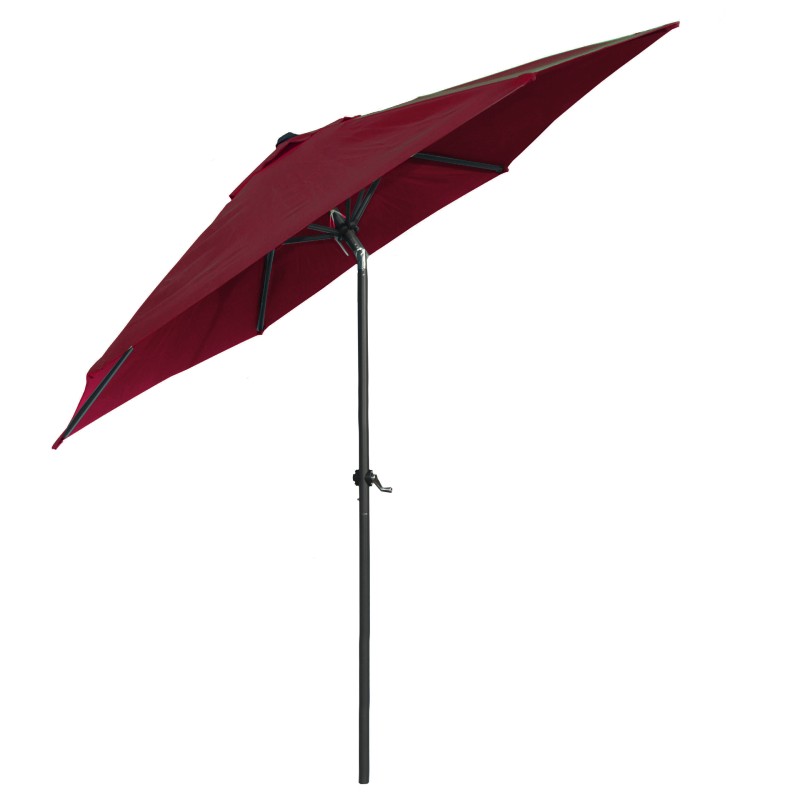 Poolside Features
Bright colors and tropical patterns
Sun protection such as sun sails, pergolas and umbrellas
Pillows and other comfort items for the lounge chairs
Large and vibrant plants to create a lush environment
Serving area for drinks and snacks
Modern Elegance for Under $1,115
Do you love clean lines, upscale fabrics, ambiance in every direction, and softness in all the right places? That's what modern elegance is all about. This style integrates neutral tones with carefully selected contrast colors, lighting features such as fire tables and lanterns, and comfortable furniture with a modern aesthetic and clean, straight lines.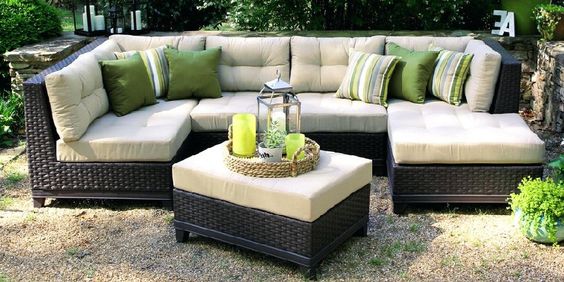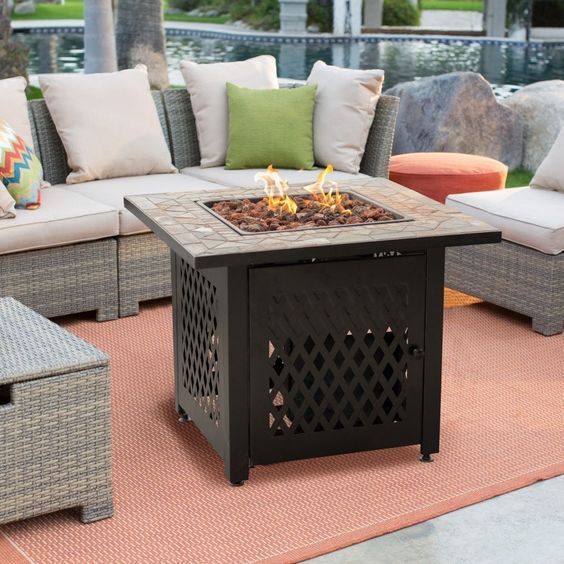 Achieve This Look
For those of you with larger outdoor spaces, this sectional set is an incredible buy. Fill this U-shaped sectional with all your friends for an outdoor party, or stretch out for a pleasant nap in the sun.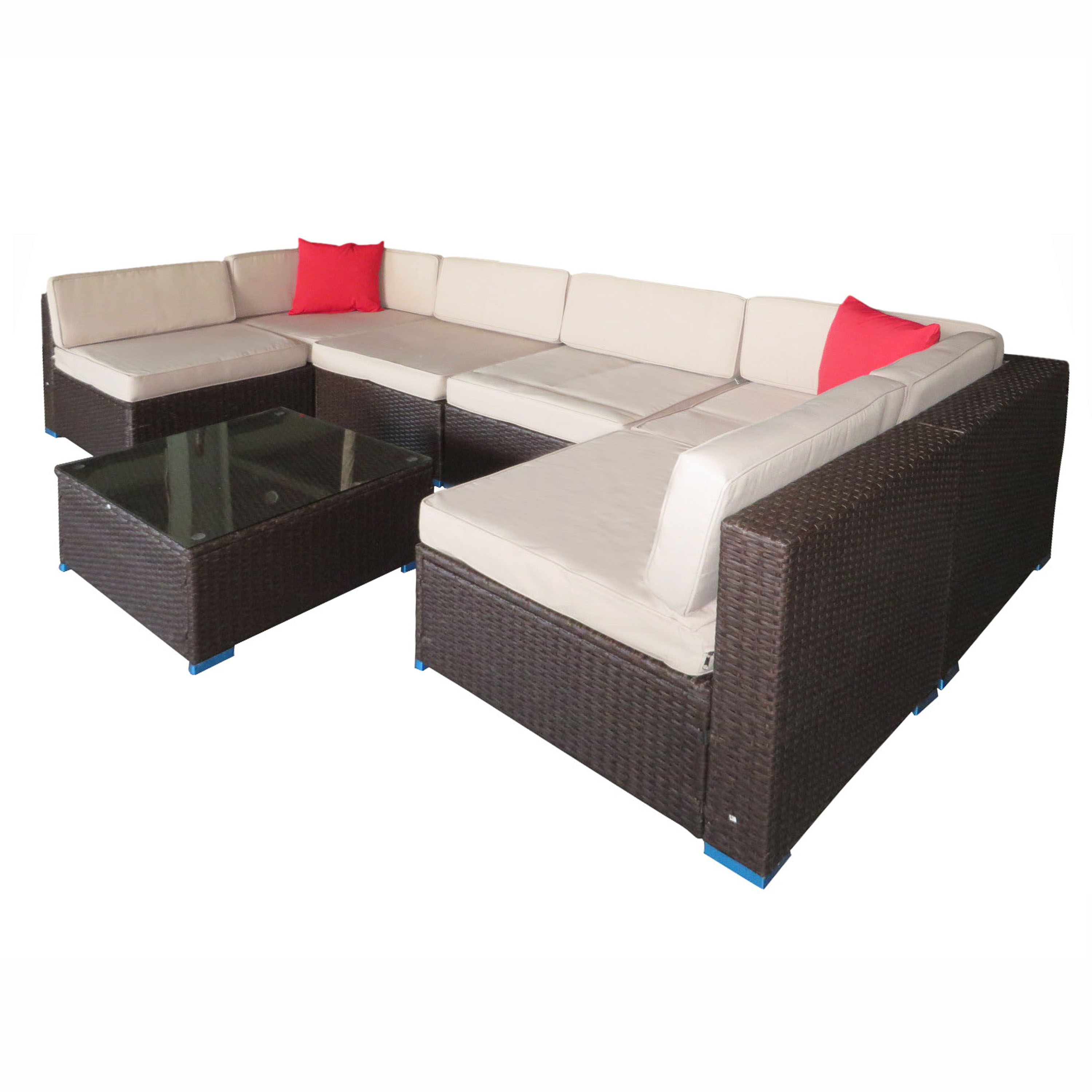 As seen in the first photo, blending rattan furniture with the textured braided tray is visually interesting and softens the look of the entire look. Fill this tray with a potted plant, a coffee set, lanterns or candles, or anything else that brings personality to your space.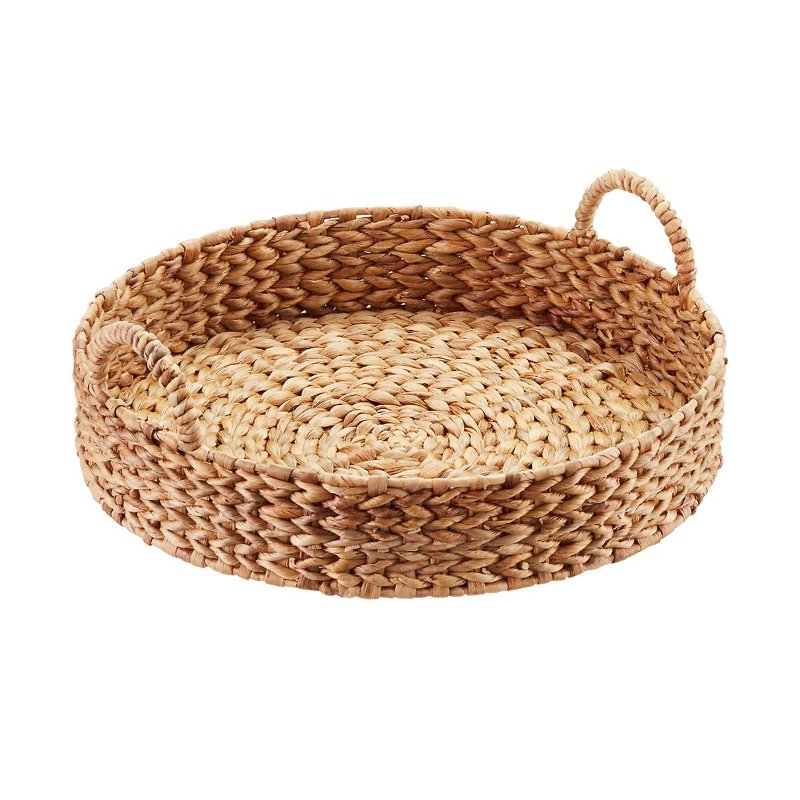 Nothing brings people together like a nice warm fire! Fire tables are unique because they can be nestled up to your outdoor furniture as opposed to traditional fire pits that often require camp chairs. Place this fire table within the U of the sectional for a cozy evening roasting marshmallows and snuggling your loved ones.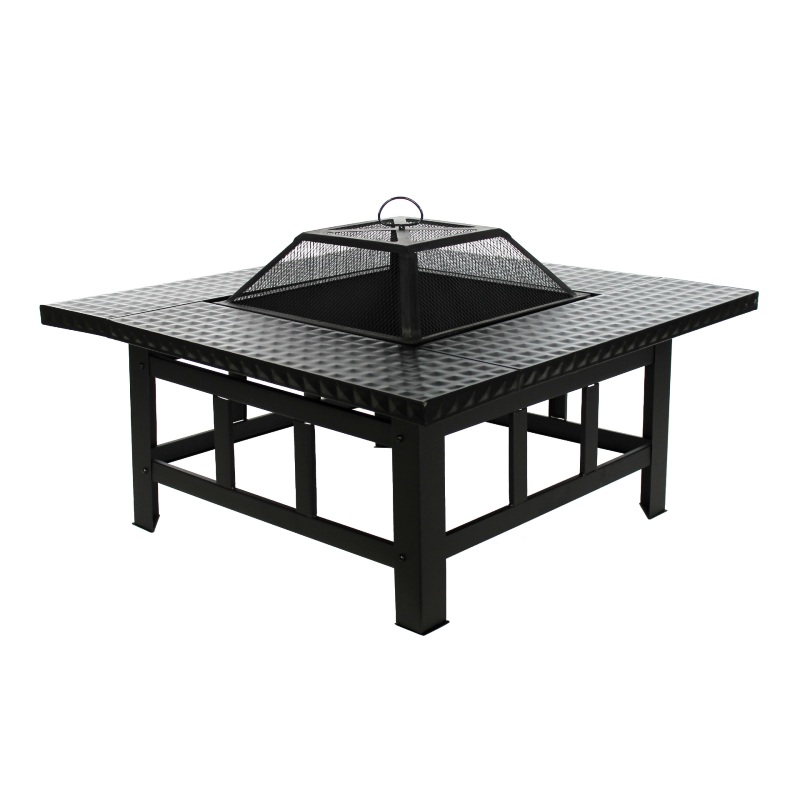 To finish the look, add a pergola to provide a cool, relaxing place to hang out on hot days. Pergolas have been a favorite in royal gardens for centuries due to their ability to be decorated with vines and other plants, as well as lights, lanterns and other decor. This pergola is versatile since the sun shade can retract and expand in moments.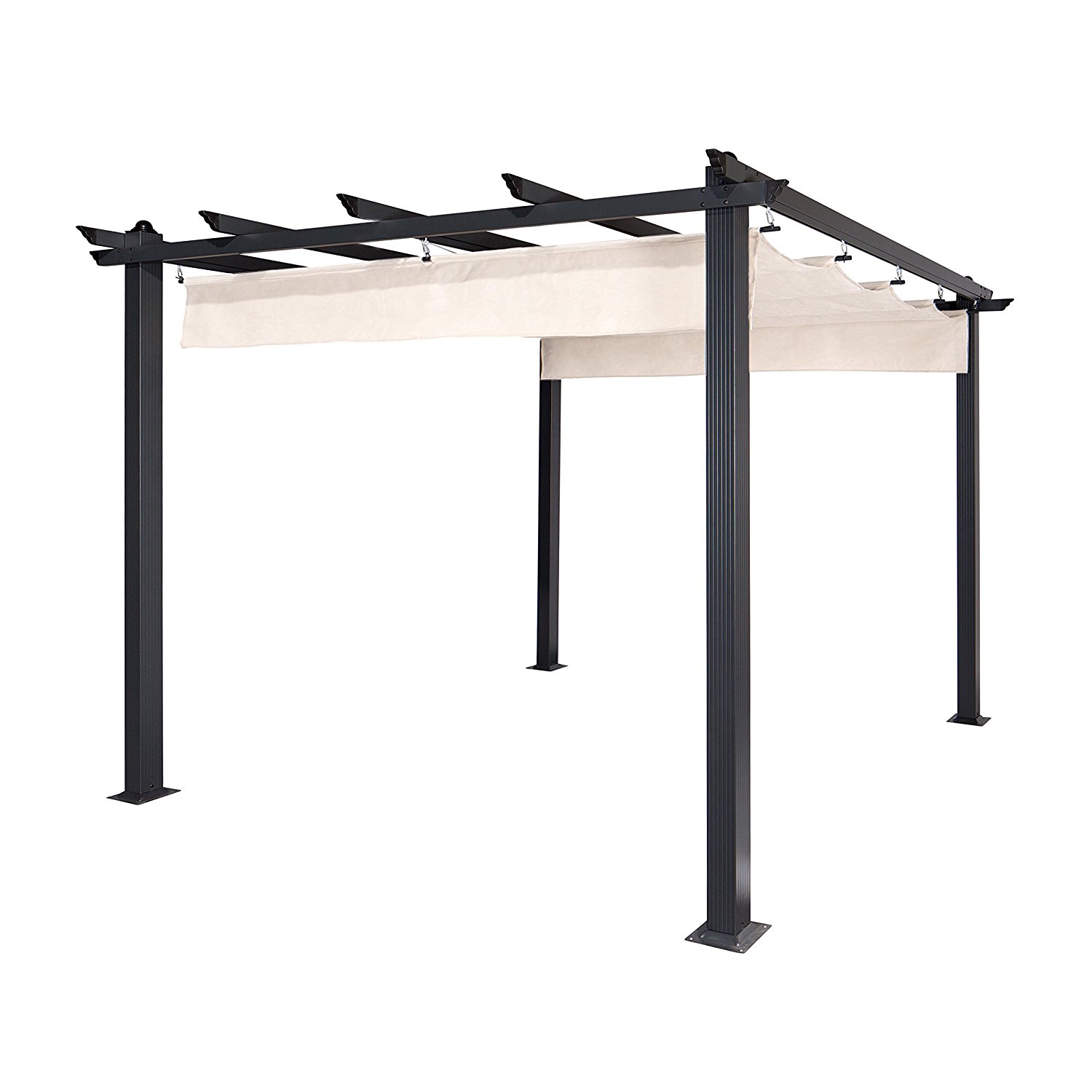 Modern Elegance Features
Straight, clean lines
Neutral tone base décor
Large, comfortable furniture
Fire table and other lighting for ambiance and warmth
Shade structure for sun protection, such as a pergola, sun sail, or awning
To achieve these looks and many other styles at an affordable price, visit www.alekoproducts.com.