Artificial Christmas Trees – What You Should Know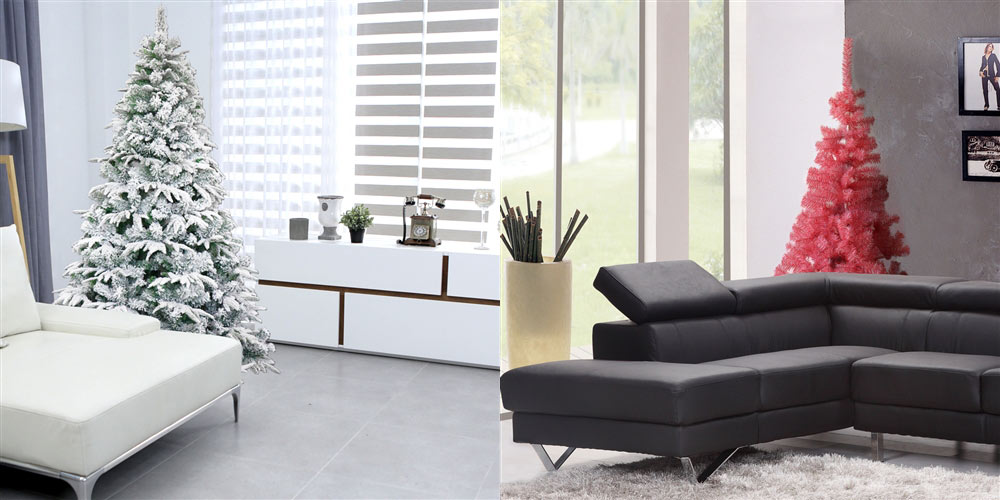 Christmas is just around the corner and with it is coming the need to entertain friends, family, and coworkers. You want to make sure that you impress your guests, but you want to minimize your clean up. What do you do?
A good way of sprucing up your home this holiday season is with a fake Christmas tree that accentuates your style and decor instead of detracting from it. Problem is, you may not know about the differences in artificial trees, and we are here to help you pick the right type and pick the right one.
What are the different types of trees you can buy and which one should you buy?
_
What Size Artificial Christmas Tree Should You Get for your Living Room?
If you are looking for a comfortably sized tree for a family to share, 5ft-8ft Christmas trees are ideal. The minimum size you want to employ is about 5ft. Smaller trees will be difficult to fit presents under. Larger than 8ft and you will find it difficult to fit into your home, and it will be even mor3e difficult to set up.
After you pick the right size, the next step is to choose the right type of tree that will match your taste in decor. We will look at the various kinds of trees and their pros and cons.
_
Types of Artificial Christmas Tree and When to Use Them
A simple guide to the various types and how to style them.
What is the Deal with White Artificial Trees?
White Christmas trees with and trees with artificial snow are underappreciated. Not only do they adhere to modern interior design principles, but they also accentuate your choice in lighting. The white on the branches reflect the lights you add to them, magnifying the colors and giving it a warm aura.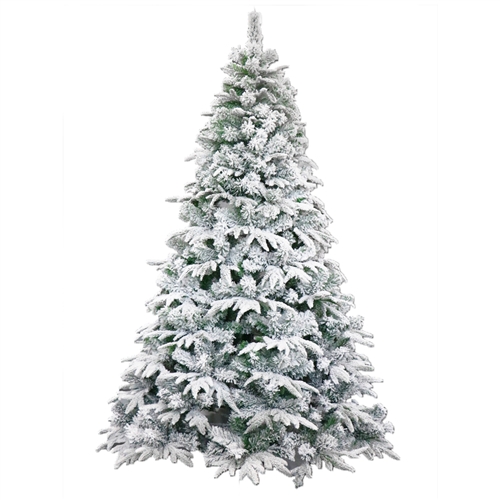 What Lights Look Best with White Christmas Trees?
Cool colored lights really meet the stylistic look of the snow-covered trees. By stringing together blues, purples, and or greens, you can create a very 'winter wonderland' type of look for your home. By applying silver tinsel, you can achieve the look of a glacial valley on a mountaintop.
Warm colored lights are great for achieving a more royal or 'fine' look to the trees. Pairing warm lighting with gold tinsel can make the tree look like gold lined porcelain pottery.
It is best to keep your lighting to one or two colors. The white backing amplifies the look of the lights and mixes the colors together. As a result, less is more.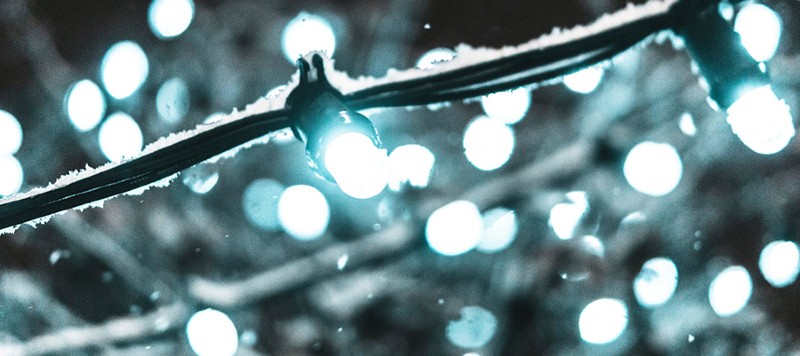 What Type of Furniture Goes with White Artificial Christmas Trees
Since white is a neutral color, white Christmas trees match any decor. This said the lights you use matter in determining whether the tree will fit in your home. If you have blue furniture than you probably do not want neon red lights glowing unless you are going for a clashed look. Use your best judgment when using lighting.
Note: black and white furniture look particularly good with white Christmas trees. It makes the home look very modern and design-oriented through and through.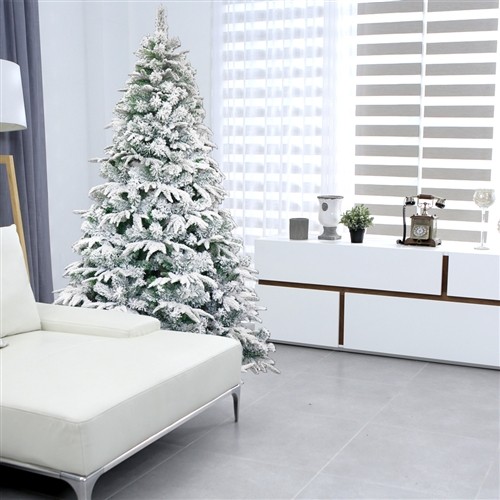 Should You Buy a Pre Lit Artificial Christmas Tree?
If you are the type of person that has closets full of boxes containing tangled lights you promised yourself would use seven years ago but never did then a prelit tree is probably for you. There is no stigma around buying a stylish pre-lit fake Christmas tree – in many cases, it can be better than trying to decorate one yourself.
There are two types of pre-lit trees that you can buy. The first is a display that has full lights prestrung onto the tree. These are among the most common types of trees you will find at Walmart or Amazon.
Pre-lit trees can be very minimalist, and some are very elaborate. The nice thing about a prelit tree is that you know exactly what it is going to look like when you buy it. If you do not like the way it seems – don't purchase it.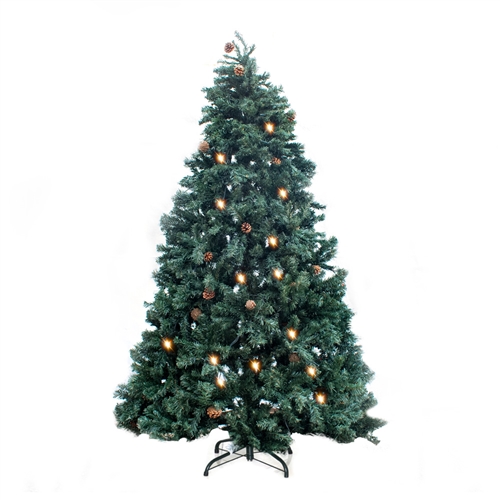 Can you Add Lights to Pre Lit Trees?
Of course! Nothing is limiting having a pre-lit tree. It is nice to get a minimally lit tree and add to it as necessary.
That is the magic of a pre-lit tree – you can take out the display one week and decorate it the next without feeling like the house is lacking.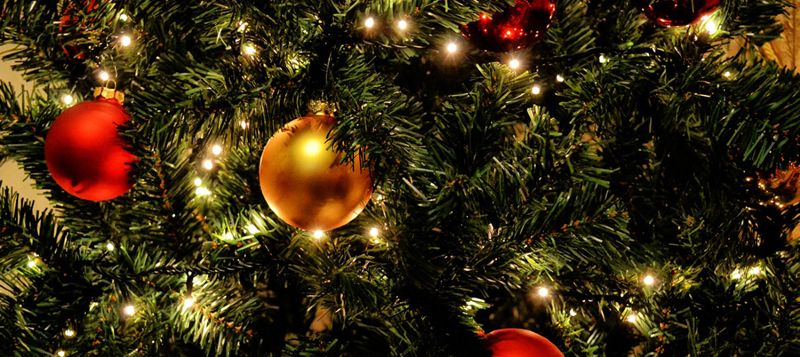 Sometimes Less is More
Adding everything possible to a Subway sandwich is probably not the best decision for your taste buds – the same is true for your Christmas tree. If you are not decorating the tree with your Children than less is generally more.
Having multiple colors, tinsel, and tons of ornaments can make the tree look busy and generally disorganized. This can cause the tree to be uncomfortable to look at while you are relaxing in the living room. Opting for a prelit tree can help limit your options to something more organized and pleasant to the eye.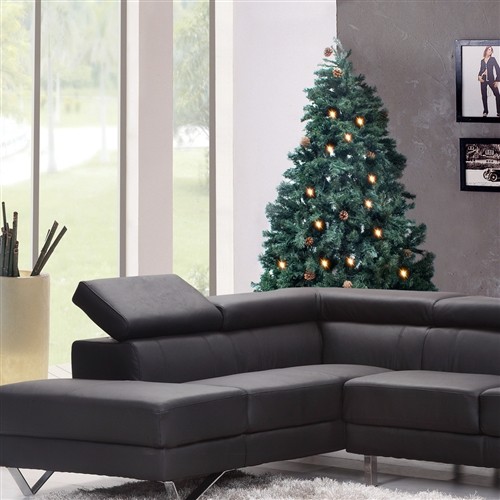 _
Fiber Optic Christmas Trees
The second type is the fiber optic tree. Far from usual, fiber optic displays are the type of centerpiece that set you apart from friends, family, and coworkers alike.
Pictures cannot really capture the performance of a fiber optic Christmas tree. These generally have multiple presets for a look.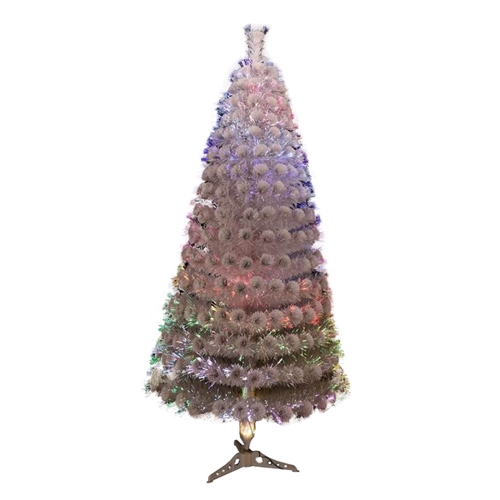 What Type of Decorations Accentuate Fiber Optic Artificial Christmas Trees?
The magic of fiber optic trees is they are incredibly ambient. If you use white decorations or silver tinsel, the fiber optic light will pop. More still, the general look of the room will change as the color presets change.
With the right decorations, a fiber optic display can be the most unique attractions in your home.
Tabletop Artificial Christmas Trees are for Everyone
Even if you still have a regular size artificial Christmas tree, you still might consider getting a tabletop Christmas tree.
There is nothing wrong with a small decorative – in fact, it can make you stand out. For example, you may buy small lights, tinsel, and ornaments for the tree. Such decorations would be natural conversations starters for your guests.
Another advantage is that it brings holiday spirit directly to the table. What's better than enjoying dinner with your friends and family under the ambient light of your display?
Why Would You Avoid a Table Top Tree?
There are only two reasons that you probably would not want to buy a tabletop Christmas tree. The first reason is practical: if you do not have space for it. It would be extremely inconvenient to eat on a table that is entirely filled by your display.
Moreover, if you have string lights connected to it than it could become a fire hazard. Make sure that you have the space for such a display.
The second reason will be if you are planning on putting the display on the ground. Doing this may seem cute, but it can have the opposite effect.
Why Would You Buy a Solid Color Christmas Tree?
You may have walked by a bright pink tree and thought "why would anyone want to buy something like this?"
The simple answer is – to pop.
In modern homes with simple neutral furniture, a bright solid colored Christmas tree stands out in a big way. The following pictures showcase what we mean by this.
If you are looking to send a message to your friends and coworkers, this is it.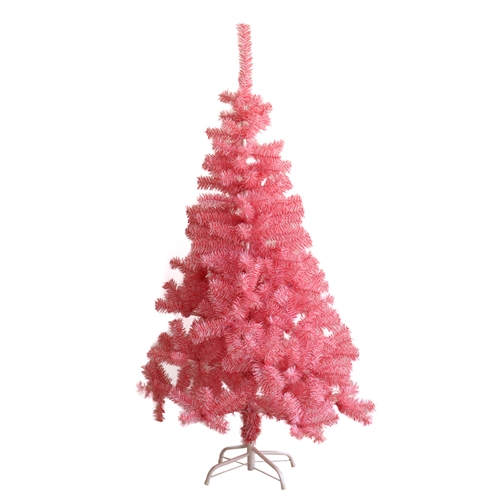 When Should You Opt for a Solid Color Christmas Tree?
If you are looking to make a statement than a solid color display is for you. Love your favorite sports team? Decorate the home in the secondary colors and use a colored display that represents the primary color of the team.
Want to show your friends your artistic side? Find the perfect colored holiday display that accentuates your home's decor.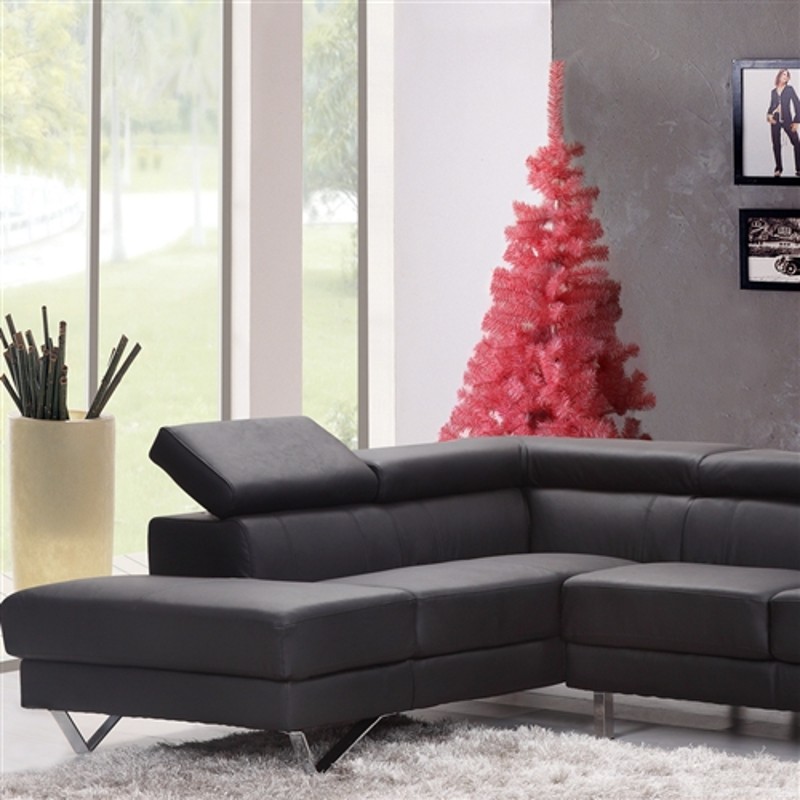 When To Avoid a Solid Color Tree
A solid color only works if you pick the right color. If you have bright yellow furniture and you have a vibrant red display, expect your guests to question your judgment.
Likewise, be mindful of the message that you may unintentionally make. For example, if you have all white furniture and you use a solid black tree, then it will look good from a design principle. But is a black tree the right color for a festival season?
A Word of Caution
Having a solid color artificial Christmas tree makes a statement no matter how you rationalize it. It may say that you put style over tradition or that family experience is not as enjoyable to you. Therefore, make sure you always air on the side of caution when you are choosing a solid color this season.
When Should You Use a Traditional Green?
A traditional display can never be wrong. If you celebrate the holiday season in the United States than you are accustomed to the classic green artificial Christmas tree with multicolored lights. The classic look has a lot of benefits and limitations. We will look at both of them in turn.
What are the Benefits of Buying a Classic Artificial Christmas Tree?
The best part of an average looking artificial Christmas tree is that the possibilities are endless. If you want to decorate your display with literally any type of ornament you can get away from it. If you wish to put silver and gold tinsel on it, you can do that.
The busier the display, the more powerful the holiday spirit emitting from it. Americans are used to Christmas decorations, so it matches any home decor. You can put it into any room, and it will not look out of place.
Lastly, no matter what you do it leaves the guest with the impression that you are one with the holiday spirit.
Cons of Solid Green
The only problem with a natural green that you cannot stand unless you want to spend a lot of extra time with the display.
Resources to buy the Best artificial Christmas trees 2018:
https://www.alekoproducts.com/ALEKO-Christmas-Trees-ALEKO-s/2493.htm
https://www.walmart.com/browse/party-occasions/christmas-trees/2637_633379_6885255
https://www.target.com/c/christmas-trees/-/N-5xt2z
https://www.lowes.com/pl/Artificial-christmas-trees-Christmas-trees-Christmas-decorations-Holiday-decorations/4294417430