It is that time of year again—winter weather is upon us. Cold temperatures affect our health and mood by putting stress on the body and mind. In fact, research shows that the winter brings with it an increase in depression rates, a decrease in immunity levels, and a lack of total energy. When the weather outside is frightful, ALEKO has some toasty tips to keep you warm, happy, and cozy all season long. And no, although helpful, none of these tips suggest a waddle-inducing puffer jacket!
ALEKO's Snug Suggestions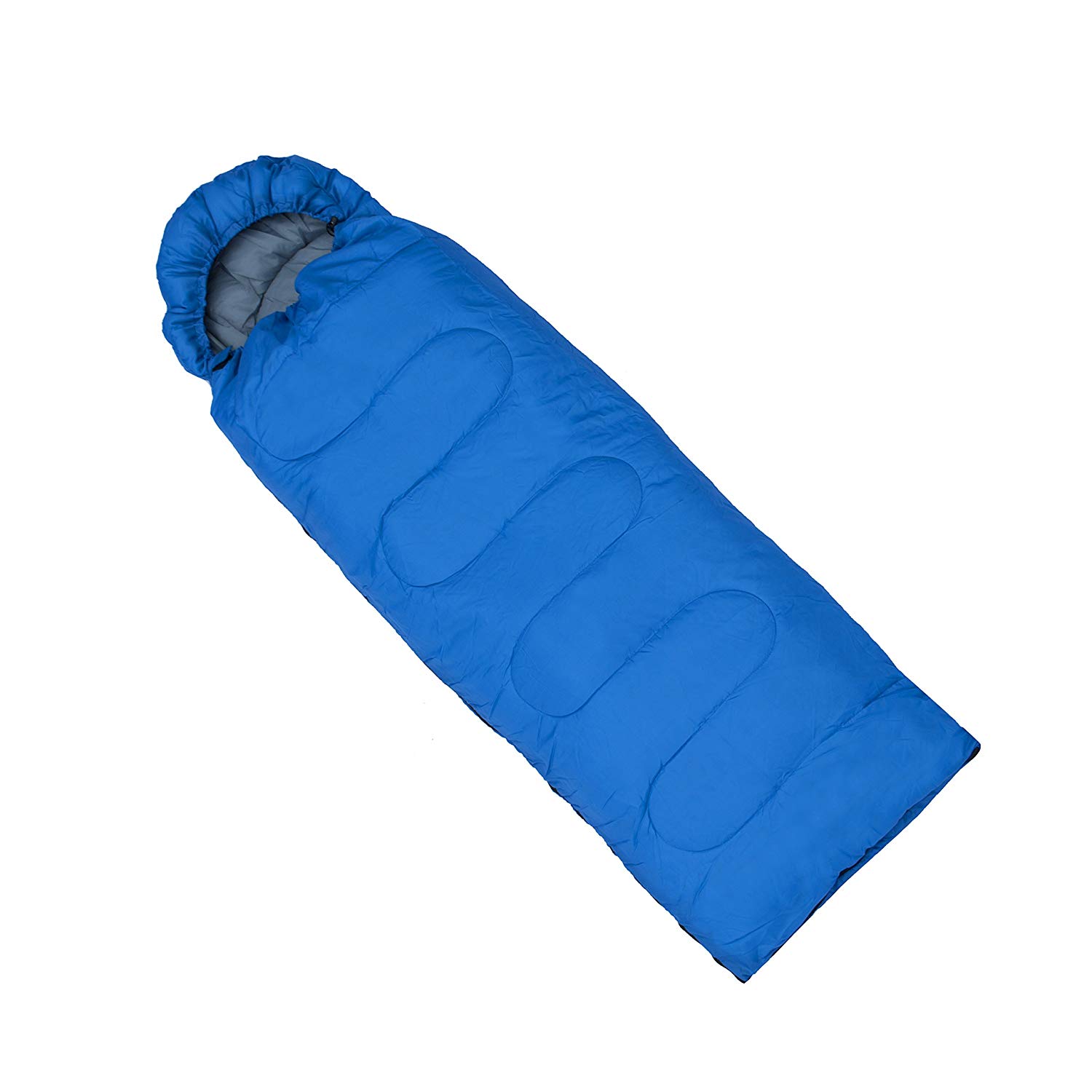 Four-Season Insulation Sleeping Bag – Blue
Four-Season Insulation Sleeping Bag – Camouflage
Price: $16.00
Whether you're travelling, going on a camping trip or attending a sleepover, an ALEKO Sleeping Bag is always a good option. Our sleeping bags are designed to insulate your body perfectly, trapping and releasing heat accordingly. Its sleek and simple design make it easy to use. Weighing close to one pound, it is easy to compress and travel with. Use it in the winter, or all year round! Practical, affordable, and snug!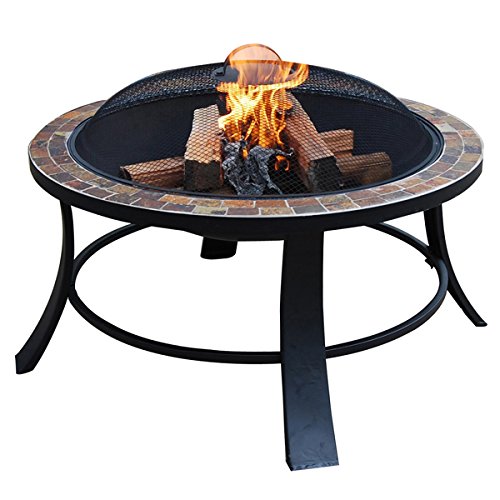 Round Mosaic Tile Slated Top Fire Pit – 24 inches – Brown
Browse our entire selection of Fire Pits
Price: Starting at $32.00
Add warmth and light to your patio with ALEKO's selection of fire pits. Fire pits are a great way to stay warm when socializing and enjoying quality time with loved ones. They're also great for cooking! S'mores, marshmallows, or corn, the food is usually more flavorful because it has been cooked over a real fire. Most of our fire pits come with everything you'll need to start cozying up right away. We offer a great degree of versatility of fire pits at all price points, so there is something for everyone irregardless of affordability and space!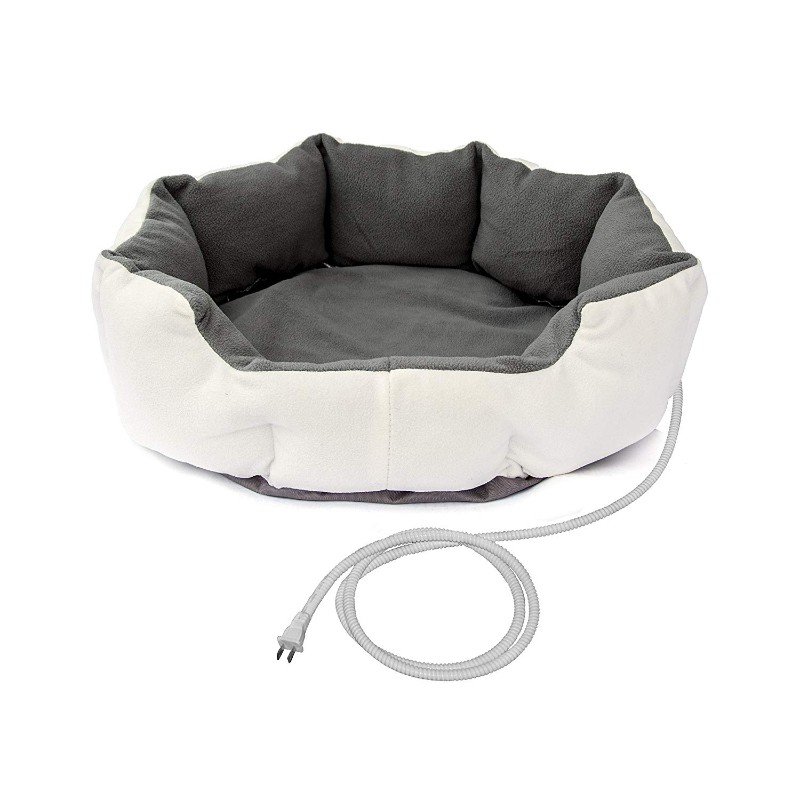 Find larger sized version here
Price: Starting at $37.00
Here at ALEKO, we love our pets and we know you do too! We couldn't possibly leave them out of the warmth train could we? Check out our ultra soft beds that come with an electric heating element to keep your pet warm and cozy this winter. We know your #1 concern is safety, that is why we designed this product with safety at the core of our production process. An internal thermostat automatically regulates the pad's temperature, the cord is coated with heavy duty chew resistant protection, and the bed itself is water resistant. Your snuggle buddy may need some extra snuggle this winter.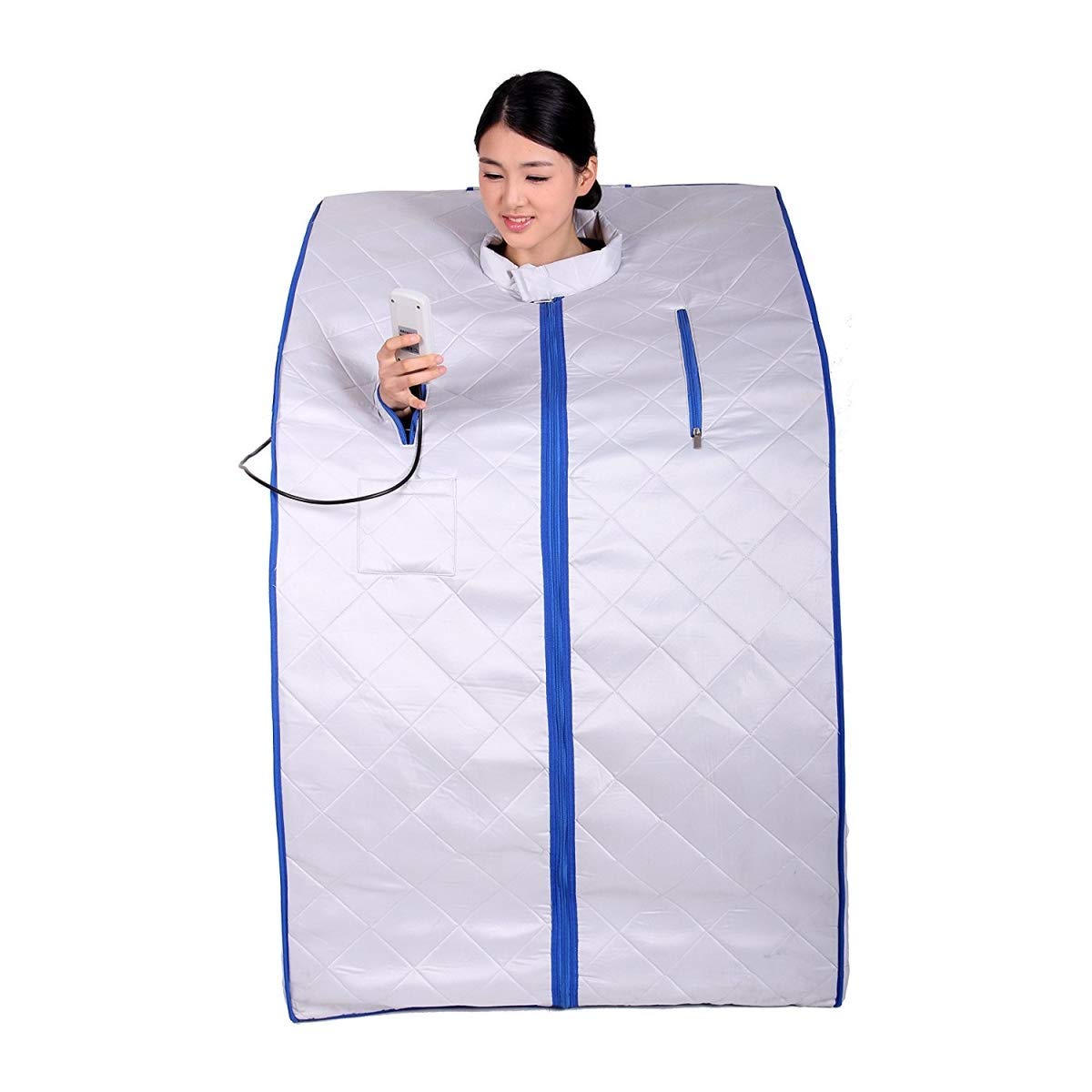 ETL – Certified Portable Home Infrared Sauna – Silver with Blue Trim
Browse our entire selection of Portable Saunas
Browse our entire selection of Indoor/Outdoor/Barrel Saunas
Price: Starting at $149.00
All our portable saunas are ETL Certified and come with a folding chair and foot-pad. Just like traditional saunas, our portable saunas stimulate health benefits such as weight loss, improved skin tone, joint pain relief, increased blood circulation, enhanced immune system, reduced stress and fatigue, and increased overall energy levels. Unlike traditional saunas, however, these saunas can fit almost anywhere you want them to be installed. Enjoy the benefits of a sauna in the comfort of your own home! The FIR portable sauna heats up to 113-140 F (45-60 C) within 5 minutes, and has a timer 5 to 60 minutes for enjoyment. 5 minutes! It only takes 5 minutes to warm up and relax with this product. We have a wide selection you can browse by clicking the links above.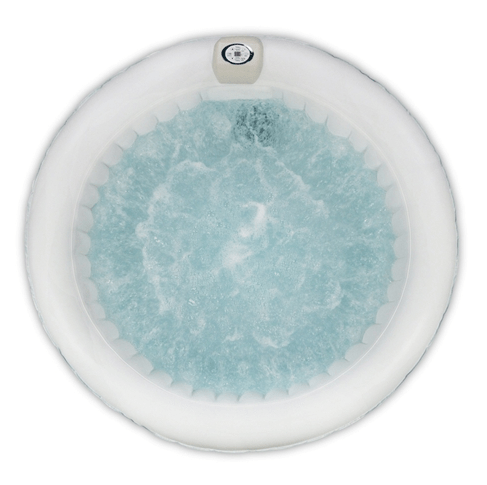 Browse our selection of Inflatable Hot Tubs
Price: Starting at $445.00
When your fingers and toes are numb from the cold, soak them in a warm, relaxing hot tub. ALEKO's Inflatable Hot Tubs provide all the benefits and luxury as traditional Hot Tubs, but at less of a cost and hassle. Our Hot Tubs are easy to set up, easy to put away, and are made to last for years. Feel like this might be too good to be true? See for yourself! Check out our installation video by clicking here.
So, will you be using any of these tips to stay warm this winter? If so, shipping is on us! Enjoy free shipping to your door for all the products mentioned above.
Have any interesting suggestions to share? Comment below!