Here comes prime outdoor time.
Crisp temperatures, cool evenings, and the heat waves -hopefully- coming to an end.
Although, your outdoor space may be living in bright blues and yellows with hanging lemons and an ocean wave patterned umbrella that was "the perfect staple in an outdoor oasis". (I know, I'm guilty.) That may have worked for a month or two, but optimizing your outdoor space for any season or occasion will give you even more reason to be outdoors. Here's how to keep your space in the ideal transition condition – and how to perfect it for the summer to fall transition.
1. With an Accent
Begin with neutral color decor and add accents as the seasons go. Find patio furniture and decor in neutral colors, then toss in some accent pillows that fit the season or your mood!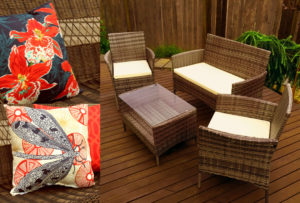 This neutral patio set works great on its own or with custom pillows of your choice!
Patio Set & coffee table in Brown $249
Patio Set & coffee table in Grey $295
Pillows by Target
2. Anticipate Weather
Weather is forever; consider items that will work for all weather. Retractable awnings, adjustable pergolas, and even inflatable hot tubs are items that are readily adjustable for anything.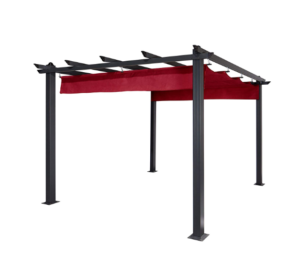 This pergola will instantly add major appeal to your outdoor space! It acts as an incredibly versatile product you can dress up for events or pull the shade to avoid harsh UV rays.
3. Light it Up!
Outdoor lighting is essential, especially for cool nights out.
There are many types of lighting and ways to place them depending on the purpose outdoors.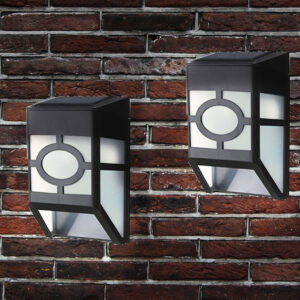 However, if you're like me, I'd rather not tamper with any wiring.
These decorative wall mounted lamps are easy to use and install, with no wires needed and are solar powered!
Solar Powered Lights Pack of 2 for $15.50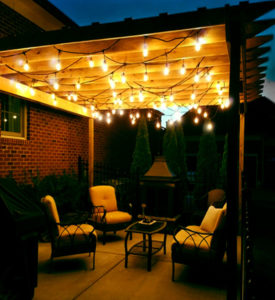 If you're feeling a little more "aesthetic" you can always drape string lights from one end to another of your space, or across a pergola. Your space will look good year round- especially for guests and envious neighbors. During the holidays you can always add more
Solar Powered String Lights for $10 
Electric Powered String Lights for $10.50
4. Lazy Gardening
It can be hard to keep a garden with unpredictable weather, or if you don't have the time or resources necessary. Especially when the seasons change, I don't know if a perennial is the plant version of a millennial! That is why, for appearance purpose- artificial plants are the best.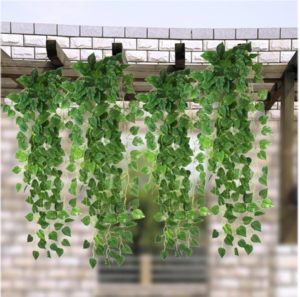 Fill your empty pottery with artificial flowers you can swap out and use for years to come!
Artificial greenery can really beautify your outdoor space. You can get sheets of ivy leaves, rose garlands, flowers, and much more!
Hang ivy around cracks in the fence or by windows for appeal and privacy. It will look good year-round and grant you "Ivy League" status.
5. Functional Luxuries 
Your outdoor space should still be a place you can relax and take in the fresh air. There are luxuries you can add to indulge, and are adjustable throughout the seasons!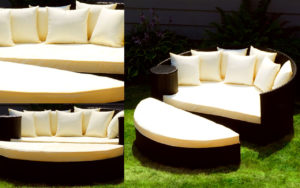 Set up a relaxing daybed to sunbathe and nap in luxury outdoors.
Get this daybed w/cushions + ottoman for $680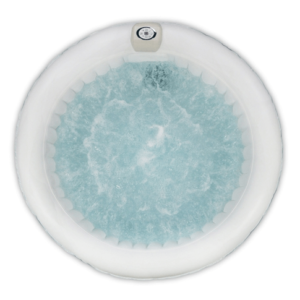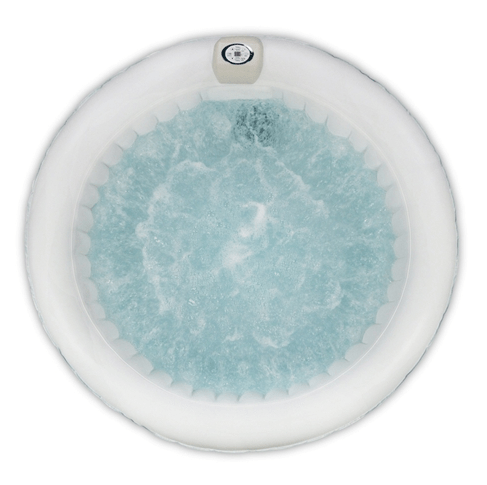 Next to it, you can park this inflatable hot tub! Yes, an inflatable hot tub, with jets. It works just like a regular hot tub, fits up to six people, and can be put away easily after use so you don't have to fish out leaves!